First Photos: American Eagle Is Launching Workout Gear For Fall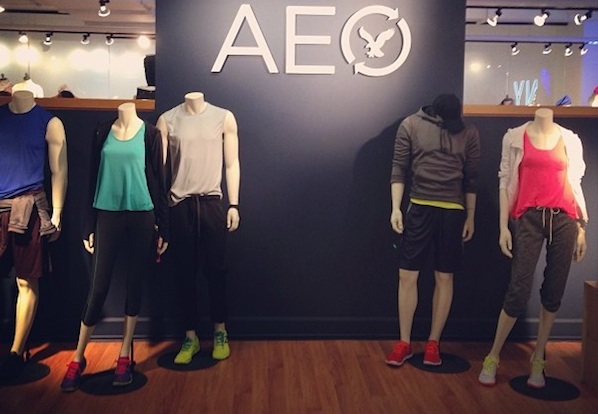 We just visited the American Eagle showroom to preview their Fall 2013 collection, and while they were lots of goodies (check our Instagram for all the photos!), the biggest news of the event was the fact that they're launching workout gear for fall. The line, which hits stores and online in July, includes colorful tanks, hoodies and drawstring cropped pants and will retail for $24.95-$44.95. See the first photo of the line (above), and stay tuned for more details to come.
For more exercise gear (summer is less than 60 days away!!!) shop here, and then check out the best self tanners – all under $25.