First of all, florals are ALL over the place this spring so don't act surprised that one of our favorite bloggers, Atlantic-Pacific, decided to whip together the freshest floral spring outfit. Straight from our beloved Pinterest, this look is ultra feminine and retro cool. Luckily, you can steal the style with two of her easy pieces. Both the dress and the shoes are versatile and well priced. Get your look below!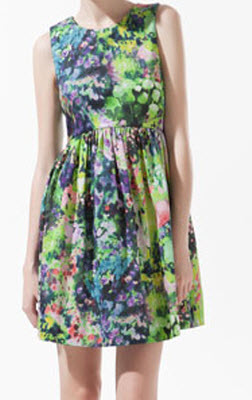 Get it: Zara Printed Dress ($79.90)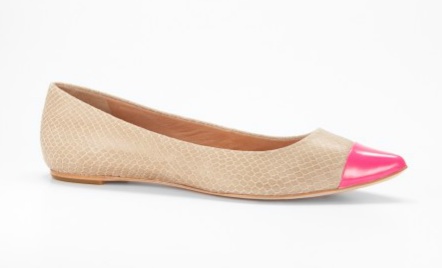 Make them yours: Ann Taylor Elizabeth Pointy Flats ($119).
I wouldn't discourage you from buying the shoes in more than one neon color (you should know by now that neon is all the rage) as they have a lady-like silhouette and just ooze funky work wear. For in the office and outside of (think white skinny jeans), these flats are worth investing in. As for the dress, well, it has pretty girl written all over it. Follow Atlantic-Pacific by pairing with a white blazer or tone it down with a jean jacket.
[Photo Credit: Atlantic-Pacific]
Don't forget to browse the ULTIMATE spring 2012 trend report