For Everyone Who Loved Lupita Nyong'o's Globes Dress: Put Your Money Where Your Mouth Is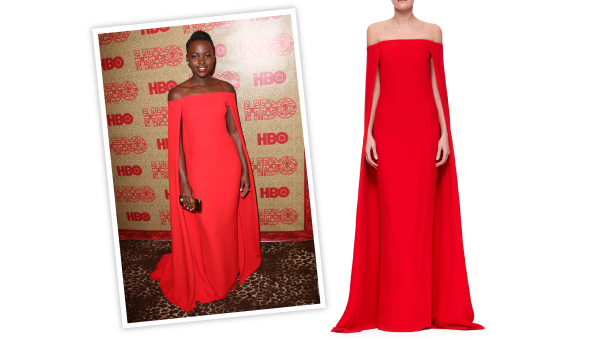 Of all the Golden Globe dresses we saw Sunday, 12 Years A Slave actress Lupita Nyong'o's received the most positive reviews. In fact, they weren't just good reviews, they were raves. The TODAY show and notoriously harsh critic Joan Rivers both named her "Best Dressed" of all the award show. Oh, and so did PEOPLE. HuffPo said she "stunned." And… you get the idea.
So, for all you fashion bloggers and editors and Lupita fans who claim to have LOVE LOVE LOVED her look, you can now put your money where your mouth is and actually buy it. Unfortunately, the price tag is $7,000–so will anyone actually do it? Who knows. But hats off to Lupita for wearing something off the rack and absolutely shutting it down in it. Like, shut down, lights off, doors locked, game over.