Forever 21 is probably the first place you stop in the mall or the first newsletter you open in the morning because you just CANNOT beat their prices. Where else can you get a velvet dress and white booties and a wool peacoat all for under $75? Nowhere.
Their Pre Black Friday sale just started and even the most seasoned Forever 21 shoppers are FREAKING out about 3 incredible promotions they have running. Even if you shop there *all the time* you will still be totally blown away by these steals. They should be your first Black Friday purchases of 2017 (if you haven't shopped already). Here they are:
1. $30 Coats
Forever 21 isn't known for expensive outerwear, but you'll get so many wears out of this versatile $30 peacoat with a fur collar that it'll definitely be the best coat deal you've ever gotten there. The coat comes in black and taupe (pictured) and the faux fur collar is detachable.
Get the Black Friday deal here: Forever 21 Faux Fur Peacoat ($30)
2. $17 Sweaters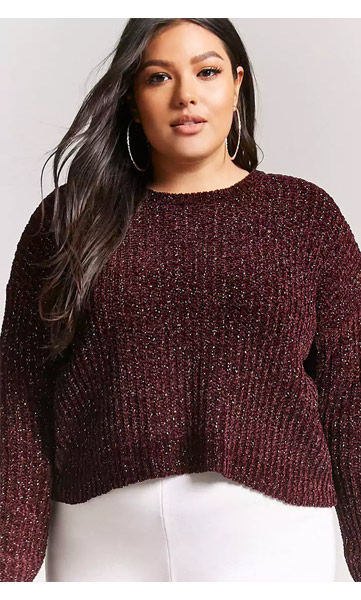 Right now, I'm frantically trying to get new sweaters so I don't have to wear the same ole pilly ones from last year to work every day. So when I find an on-trend sweater for under $20, it's a no-brainer. This Plus style is speckled, ribbed chenille and comes in Aubergine and Light Pink.
Get the deal: Plus Size Metallic Chenille Sweater ($17)
3. $25 Boots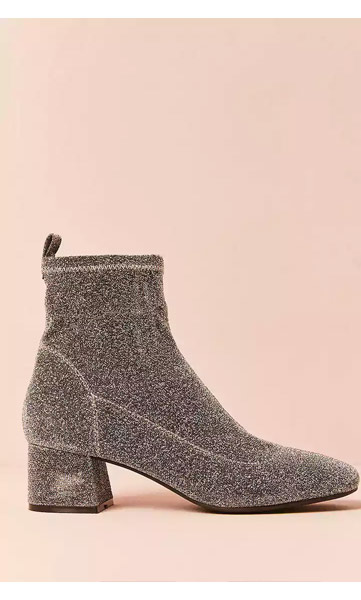 Last but not least are these metallic sock boots with a low heel. We love how festive they feel. You will definitely get a lot of use out of them this holiday season–including holiday parties and even New Year's. At $25, they're a pretty painless shoe buy, too. Do it!
Get the deal: Metallic Sock Boots ($25)
READ MORE: The Best 2017 Nordstrom Black Friday Deals You Need To Know About