Who doesn't love free stuff? Especially when it comes as a payday treat for spending just a few dollars at Forever 21. Happy Friday! The store is having a huge surprise buy one get one free sale this weekend, and we're especially love the idea of getting leggings for just $4. Yes, you read that number correctly and it is NOT a typo: they have a big selection of black leggings for as little as $8, so that means with the BOGO they'll just cost you $4/each. That's the price of a latte, ladies. Choose wisely.
Forever 21 announced the sale via Instagram. Use code BOGOFREE at checkout. And yes the sale includes ALL sale items. Oh, yea–we love some good sale-on-sale action.
These are especially motivating–dare we say that they might even motivate you to work out? The 'Keep Going' leggings are just $9.95 on sale and are apart of the BOGO: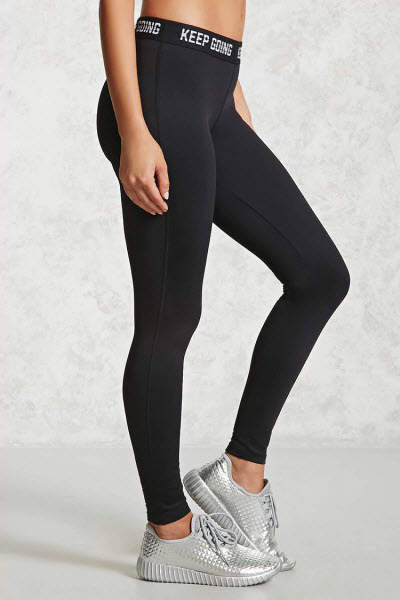 Active Keep Going Leggings ($9.95, down from $19.90)
Lace-up leggings are huge right now, and these are so cheap. If you can get past the light gray color (I know my size 30 self cannot) then these are a great bargain: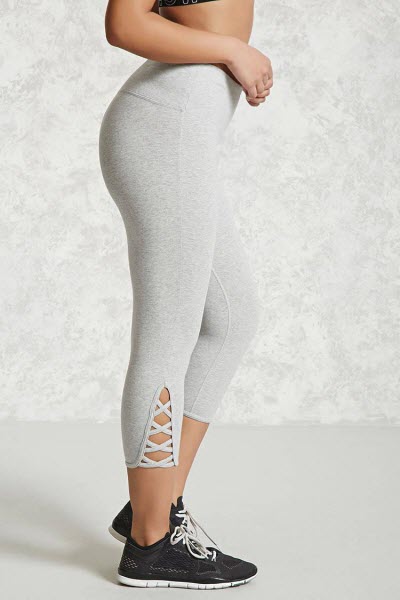 Active Heathered Capri Leggings ($7.45, down from $14.90)
Capris are for girls who really look like they are going somewhere fast. Cheap capris are for girls are being smart about it. Enjoy!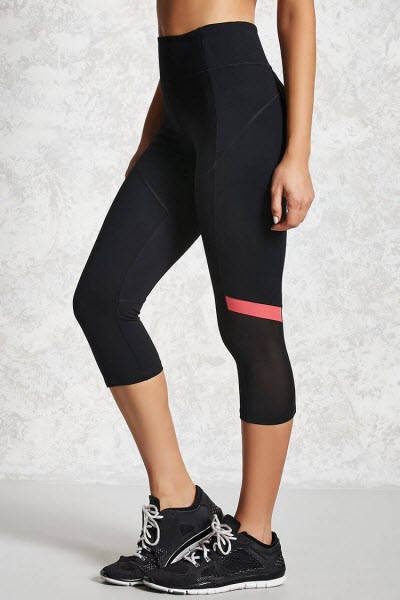 Active Striped Capri Leggings ($9.95, down from $19.90)
Love the red drawstring on this pair. The gym part is totally optional–we swear.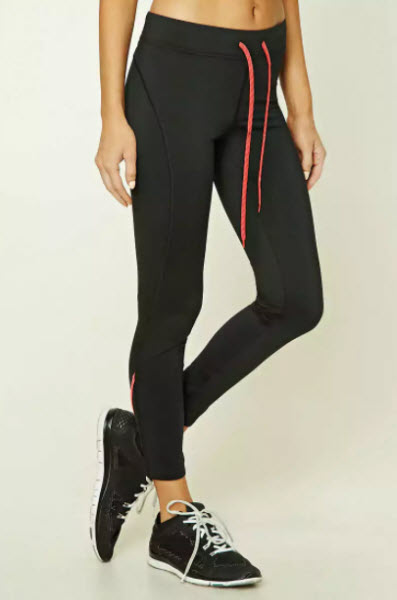 Active Drawstring Leggings ($9.95, down from $19.90)