If you're anything like me, you're probably soooo over summer, and ready for fall to start. Let's face it, fall clothes are way more comfortable and so much easier to wear. Next season, you won't have to worry about sweat or swamp a**, instead you'll be worried about how many layers you'll need, like this denim jacket. So since summer is coming to an end, now is the time to start shopping for next season. At Forever 21's pre-fall preview, we learned that next autumn will be all about leather, so that's why I chose these $13 shorts and this faux leather backpack when our friends at F21 gave us $100 to shop. And as you probably already know, one Ben Franklin will get you a ton of stuff at the store, or in my case, a whole outfit. Unfortunately, my maroon oxfords aren't available yet (I'll let you know when they are), but you can get the rest of my outfit for only $79.40. I've already started to get compliments on it, so feel free to copy my look. I don't mind, I promise.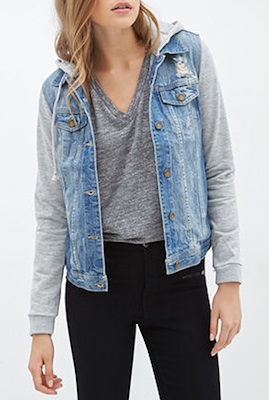 Off-Duty Denim Jacket ($32.80)
Faux Leather Shorts ($13.80)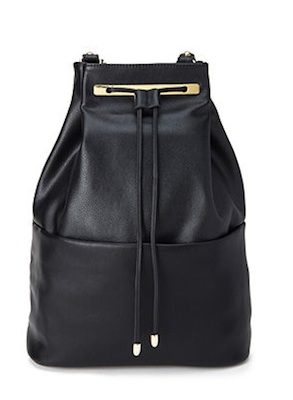 Faux Leather Backpack ($32.80)
For more fall trends, check out: rag & bone's fall booties, this fringe bag and our editors' fall picks.