I'm a bit skeptical of beauty products that claim to do things instantly. So when I heard that Indeed Laboratories' new Nanoblur claims to make you look 10 years younger in just 40 seconds, I thought it seemed a little ridiculous (it doesn't help that their website reminds me of an infomercial). I decided to give it a chance since I've previously tried (and love) their Hydraluron gel. The verdict: it definitely smoothed my forehead creases in 40 seconds. I'm not sure about the whole making me look "10 whole years younger" thing (also, I don't even recall how my skin looked that long ago), but it definitely works wonders on my unwanted lines, wrinkles, crows feet and pores. Basically, this sh*t is like Photoshop for your face. I was so impressed, I actually allowed the before and after pics to be posted so you can see the difference: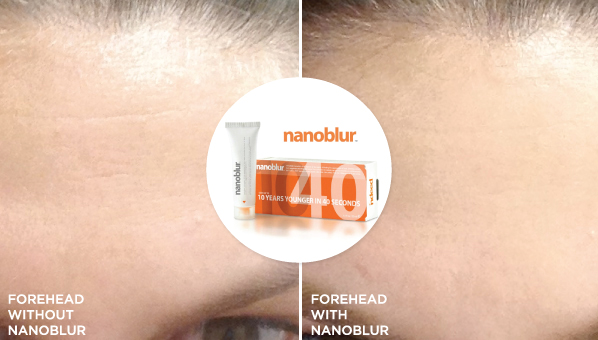 Full disclosure: It only temporarily minimizes the appearance of wrinkles and lines. But for $20, It's definitely worth buying for special events (like when you know a camera is going to be involved).
For more beauty news, check out our manicure mood guide, NCLA x Clueless nail wraps and how to style your hair on humid days now.