While you roll around in a turkey daze, you should probably start thinking about how you are going to run around all weekend without looking like a giant turkey. Your puffers are great and all, but to avoid the Michelin Man vibe, why not try something a bit more chic and just as cozy. Like this sweater-y INHABIT Jacquard Cocoon Coat ($658) Jessica Alba was spotted wearing this week. Of course she knows how to look good in freezing temps (well, Cali freezing temps).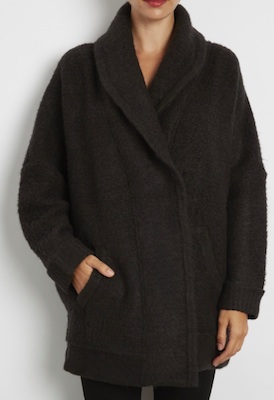 INHABIT Jacquard Cocoon Coat ($658)
Don't forget to shop Kendall Jenner's jacket, Gwen Stefani's leather pants, Lena Dunham's earrings and Eva Longoria's boots.
[Photo: Splash News]