Found: The Perfect Party Bag To Survive Any Wild Friday Night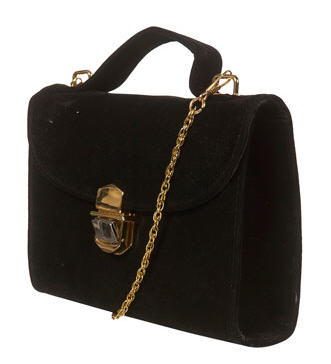 You don't want to be burdened or bothered with your handbag when you go out; if it's too large, you'll end up bumping into people, and if it's too small, you can't bring those extra cosmetics. Well, the folks at Topshop are looking out because they've invented the perfect party purse: the Small Chain Handle Box Bag ($70) comes in a goes-with everything black and a cool blue, is under $100, has an on-trend chain cross-body strap, and has a sturdy frame that protects you're valuables. So dance the night away, drink to your hearts content, and don't for a moment worry about your pretty little purse.
For more must-have bags, check our guides to the best handbags under $250, really big tote bags, and designer bags.