As tired as I am about hearing about the economy, I'm even more tired of the effect it's had on my shopping budget. So I've found the perfect outfit can go from the office to a night out with just a few accessory changes to make things easy.
Long-enough to be work appropriate, but a little sassy with its full-length front zipper, this Marget M pencil skirt ($75) is the perfect place to start.
For day, match it with a simple cotton top, like this unique Tulle Scoop Neck Tee ($35).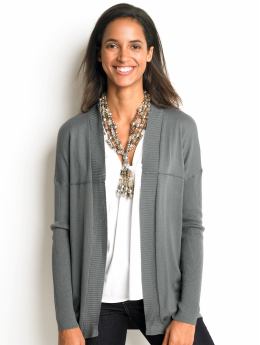 An open sweater, such as this Long-Sleeve Cardigan from Banana Republic ($79.50) in a luxe silk blend, keeps you warm during meetings.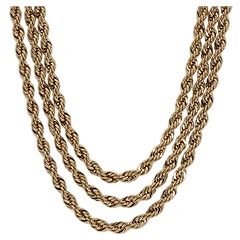 And a funky textured chain necklace ($69) dresses up the otherwise casual look.
At night, ditch the cardigan, the necklace and the long sleeve top for a casual James Perse deep neck tee ($54).
Finally, change out your day pumps for these Tristano suede platforms with edgy metallic studs from Steve Madden ($99) and the night is yours.
Loved the look and want to see more? Check out our 5 Favorite Colorful Work Tops and these Must-Have Black Pumps for more inspiration.