It's always nice to wear something that's different-in-a-good-way. Jayval's Etsy shop fits that description, and the shop is full of rustic and feminine jewelry that's chic and cool. The handmade jewelry is also very affordable–the prices range between $15 and $60–but each piece looks expensive and custom made. Check out our four favorite pieces from the shop:
I love the unexpected pop of color on this Matte Gold Twig Branch And Briolette necklace ($35). The fuchsia stone is a little off center, which makes the necklace interesting.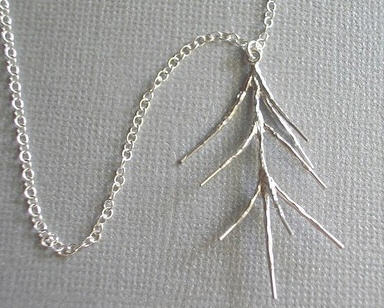 This Matte Silver Pine Tree Leaf necklace ($30) is very contemporary, and it will add a different element to any outfit.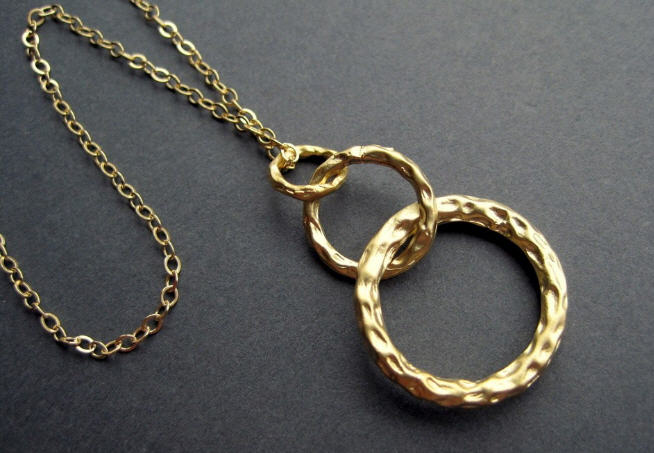 If you prefer less rustic jewelry, this Matte Gold Textured Three Ring necklace ($30) has great dimension, and looks much more expensive than its price tag.
The mix of brass filigree with the crystals and pearl surprisingly works on these White Pearl And Swarovski Crystal Brass Filigree Drop Earrings ($19).
See our previous Etsy Finds of the week, and then check out our guide to the best necklaces, and the best jewelry staples.