We love the bold colors and patterns of Milly clothing and dresses, so we were psyched to learn about the brand's first foray into handbags – which hits stores and online in January. Get a sneak peek of the first photos here:
This bright orange patent-looking tote is the first Milly bag ever. The rest of the bag line will be priced $250 to $525.
The line also features nautical jewelry (priced $85 to $275) like this blue rope bracelet and gold starfish necklace.
If you can't wait until fall, shop on-sale Milly accessories now: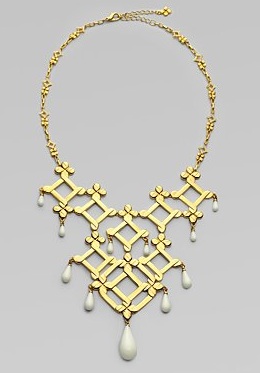 Big necklace are still huge – in size and trendiness – so why not go for this discounted Milly Open Diamond-Link Bib necklace ($146.99, down from $295)?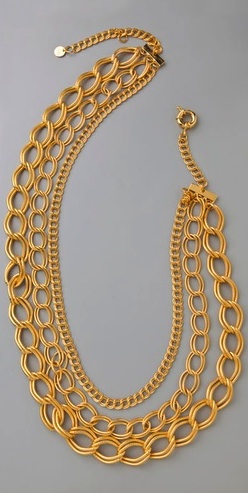 Get three strands of chain in one with this Milly Layered Chains Necklace ($112.50 , down from $225), which also marked down.
If you love oversize bead necklaces, try this Milly Bead & Sparkle one ($96.99, down from $195). The two-tone piece goes with everything because it contains black, white and gold.
See our guides to the best shoes for fall, from kitten heels and nude shoes, to clogs, oxfords and thigh-high boots.