I've had my eyes on these babies for ages. Now they're $163 from $235 at
Saks
. Done and done.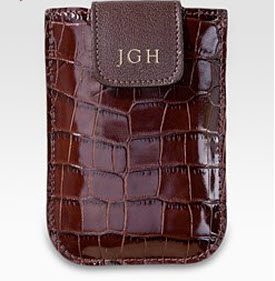 My Dad's new iPhone is his prized possession: this personalized case will be the cherry on top. $42 from $60 at Saks.
My sister and I chipped in for Mom's gift: it'll complement her newly renovated kitchen perfectly. $279 from $349 at Saks.
For my fluent-in-Spanish sister who considers Argentina her second home. $40 from $58 at Saks.
For my Minnesotan boyfriend who thinks frostbite doesn't apply to him. $103 from $148 at Saks.