Lutz & Patmos make great knits in cool and modern cuts, but sadly, founders Tina Lutz and Marcia Patmos (above) will part ways this fall and stop making clothes for the 10-year-old line. But their break up is a great opportunity to stock up on non-dowdy sweaters for later–and they're up to 65% off at the Outnet. Get our favorite picks before they sell out: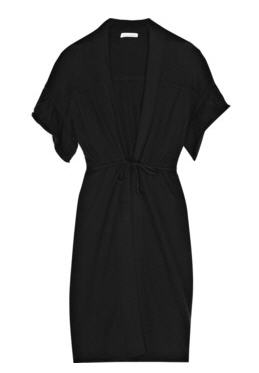 If you're a size 8, you're in luck. This Lutz & Patmos Drawstring Cardigan ($155.75, down from $445) is a perfect layering piece for fall that will make a trip to the grocery store way more chic.
If you want a cute alternative to a casual hoodie, this Lutz & Patmos Shoreline hooded sweater ($208, down from $520) will look great over a basic tee. If you're a size 4 or 8, get it now.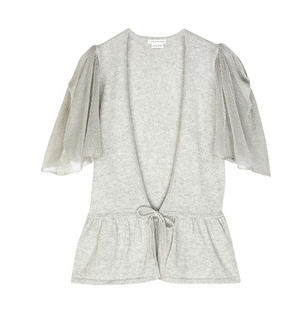 If you want a non-boyfriend cardigan–available in sizes 8 and 10–that has more of a feminine feel, try out this Lutz & Patmos Wool-blend peplum cardigan ($155.75, down from $445).
It's always nice to have something metallic that doesn't scream tacky, and this Lutz & Patmos Metallic knit T-shirt ($124.50, down from $415), is a great option. It's sadly only available in size 8.
If you're completely turned off by sweaters, check out our guides to the best Spanx swimwear, the best cheap swimsuits, the best floral dresses, and the best rompers.