Wardrobe change! Likely to accomodate for the cold temperatures, Michelle Obama changed out of her J.Crew blue pumps she wore earlier in the day into more seasonally-appropriate knee-high Reed Krakoff leather suede boots and J.Crew cashmere-lined leather gloves. She also adorned her Thom Browne jacket with an embellished J.Crew belt: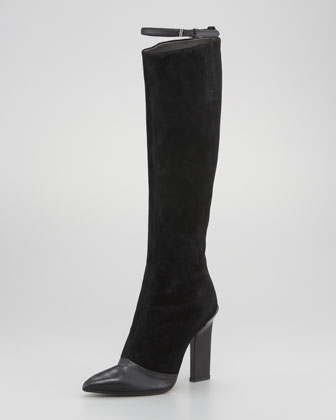 Though the Reed Krakoff Leather-Suede Thin-Strap Knee Boot ($1,095) are currently sold out, we have a feeling they may restock soon after FLOTUS' endorsement in the heeled boots.
More good news: though the exact color is sold out, her J.Crew cashmere-lined leather gloves ($39.99, down from $118) are a steal right now.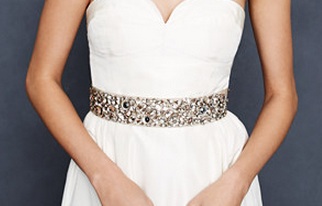 Her J.Crew belt is actually a sash from the bridal department: Collection rhinestone-encrusted sash. Call J.Crew at 800-261-7422 to locate the belt at a store near you.
[Photo: AP]
For more Inauguration news, check out Michelle's Thom Browne outfit, learn more about the chosen designer and copy the First Lady's new bangs.