Ever the lover of bold colors (remember those blue and green pedicures this summer?), Michelle Obama recently showed off her latest candy-colored accessory: a purple TOYWATCH timepiece. After she initially wore the watch, which was a gift from Barack, it sold out online. We tracked it down for you – don't miss it this time: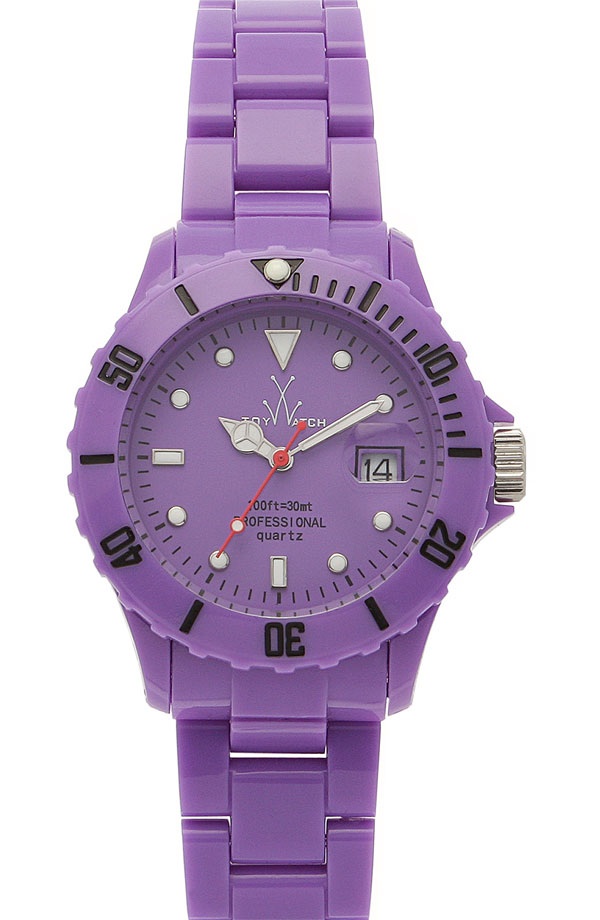 We love the price tag on this First Lady-approved TOYWATCH 'Plasteramic Collection' Fluorescent Watch ($195).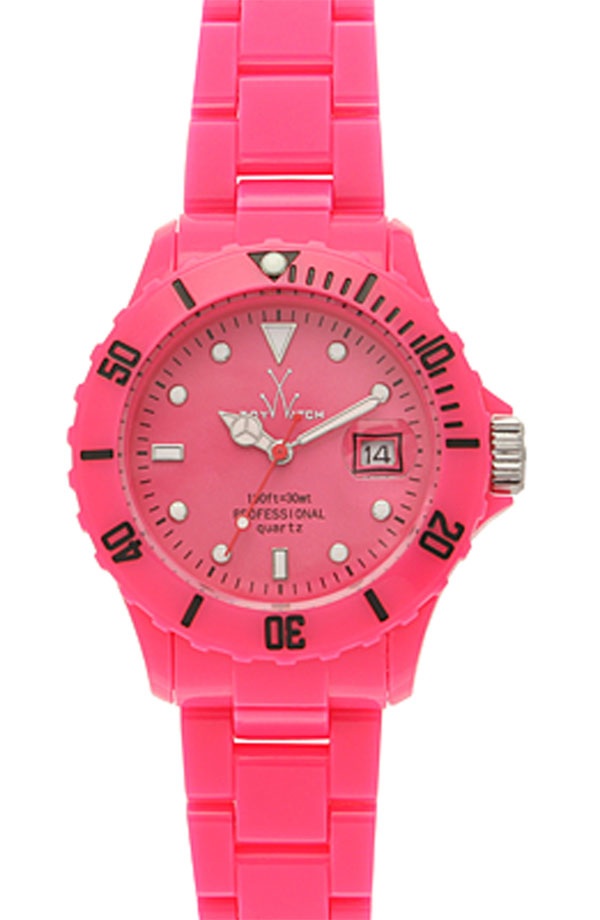 If you're less of a purple person, go for this pretty TOYWATCH 'Plasteramic Collection' Fluorescent watch in bright pink ($195).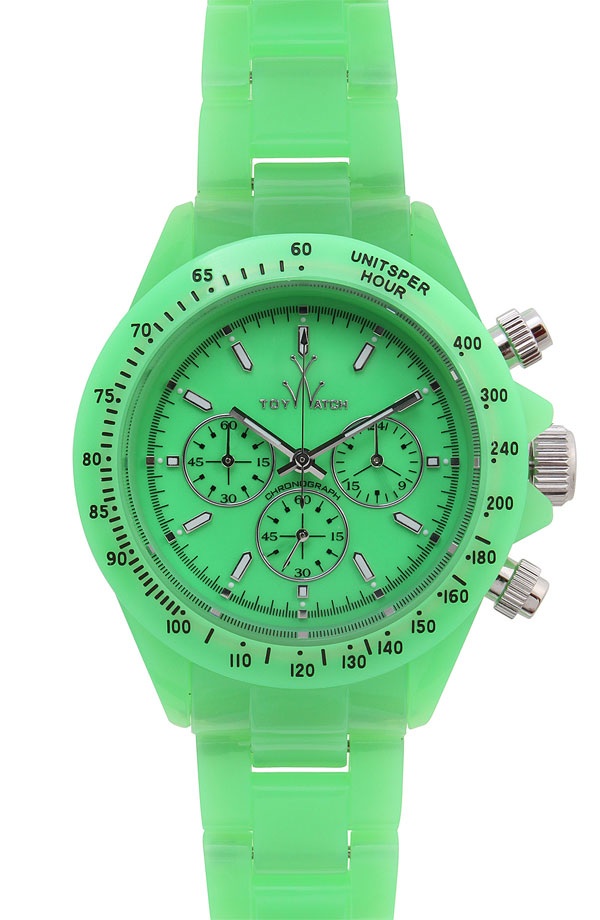 You will love this mint green version – TOYWATCH 'Disco Plasteramic' Chronograph watch ($275). Get a green pedicure to match, that's so Michelle O.
Check out Michelle's other bold choices, then get more style advice for fall, from the best clogs, to over the knee boots and leather jackets.