We've told you about how to get Reese Witherspoon's engagement ring, and now we're bringing you the latest details on Natalie Portman's. The ring – an antique diamond surrounded by certified conflict-free stones – was designed by her fiance Benjamin Millipied with jewelry designer Jamie Wolf. The band is also made of recycled platinum – all of which meets the earth-friendly actress' higher eco-standards. How special.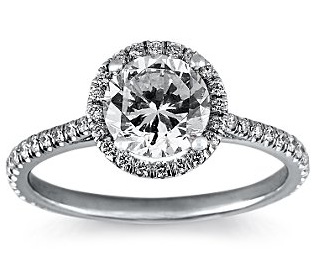 A round, vintage-looking ring is the perfect way to get Natalie's look – and still have an eternally chic engagement ring. This Cirque Cathedral Diamond Engagement Ring ($8,422) nails it.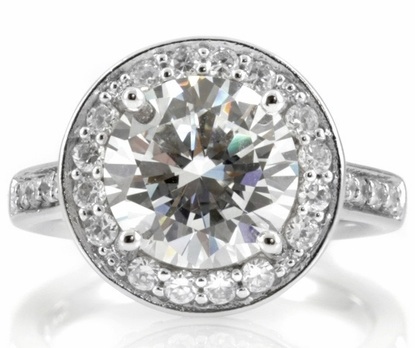 If you'd rather go faux, this 4 CT CZ Round Cut Engagement Ring ($89, down from $110) is an under-$100 way to get the actresses' jewelry. Especially if you're not even engaged yet!
For more great wedding jewelry and wedding accessories, check our guide to the best bridal hair accessories, wedding bands, best wedding jewelry, and wedding jewelry sets.