The gorgeous beauty look at Dannijo was inspired by Elizabeth Taylor (in her somber state) and Margo of The Royal Tennenbaums. The simple yet vampy lip and nails were the perfect companion to the Hollywood glam meets bold, contemporary collection for fall 2013. For the nails, Katie Hughes of butter LONDON started with their Nail Foundation ($19), painted the nails with polish shade La Moss ($15) and finished the nails off with Hardwear Quick Top Coat ($19). And for the bold standout lip, NARS makeup artists chose a deep purple pout and colored in the models lips with Mambo Eyeliner ($22), followed with a coat of ($26):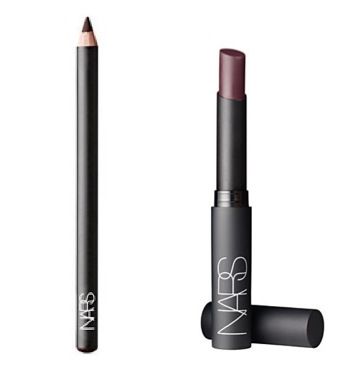 While we're stoked that all of the products are available now, that's a sh*t ton of money to spend on just lips and nails. That's why we're stoked about the Butter London Lips & Tips Duo in La Moss ($21.50). Get the exact polish used on the runway, and a matching lippie that is basically the same lips (with one less step too!). Now that's a #deal.
For more from NYFW, check out the best songs from the runway, Rebecca Minkoff's shoppable runway and amakeup tutorial from Herve Leger.