We first learned about BED|STÜ back in 2015 when we saw Taylor Swift sporting their Isla boots in an Insta snap with Blake Lively. Since then, we've been low key stalking the brand and all of their amazingness. You want to talk about super high quality shoes and leather goods? This is the brand for you!
As we have a tendency to do with brands we freakin' love, we couldn't pass up the opportunity learn more about the brand. Below, Tracy Jankowski, BED|STÜ's Marketing Director takes us behind the scenes.
SHEfinds: For readers who are unfamiliar, can you tell us a little about how BED|STU came to be?

Tracy Jankowski: Our shoes, boots and accessories are handcrafted and sustainably sourced. We opened for business in a small Los Angeles warehouse in 1995, inspired by the creativity and artistic heritage of New York.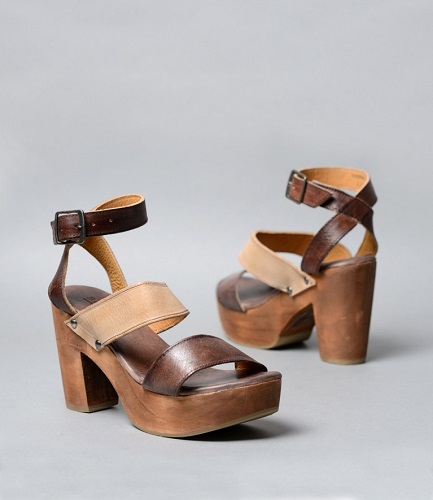 Sophie ($145)
SF: There are tons of women's footwear option–what makes BED|STU so special?

TJ: We believe in taking our time to create and make products that are as individual as those who wear them. We buck the trends of mass production to ensure our products are made the right way, honoring the craft and the cobbler. Each shoe, boot and bag uses the highest quality leather. The leathers are hand cut, hand sewn, washed and tumbled for softness and individually hand finished. No two pieces of BED|STÜ products are alike.
Isla ($255)
SF: How are you able to offer such high quality craftsmanship at such an affordable price?

TJ: We have our own factory where we produce the majority of our products. We work with our other vendors to provide a fair price for our product. We believe in providing value to the our retailer and ultimately, customer.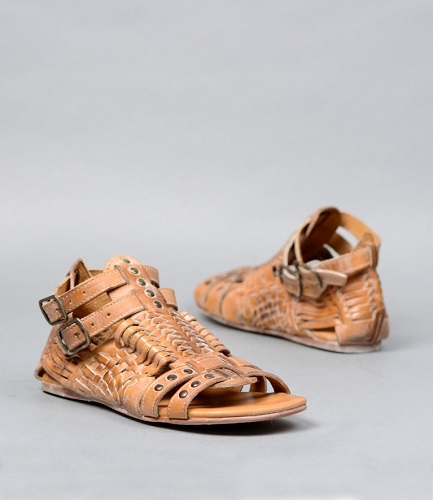 Claire ($135)
SF: BED|STU already has so many famous fans–how did that happen?

TJ: As the brand has continued to grow over the years, BED|STÜ has become a celebrity favorite. With a range of handcrafted, wearable styles, influencers have gravitated towards our unapologetic line. Whether they shop on bedstu.com, in our Malibu store or seek out the collection elsewhere, we're proud that Taylor Swift, Emma Roberts, Jaimie King, Elisabeth Rohm, Jesse Metcalfe and Brody Jenner, have been seen sporting the line.
Soto ($125)
SF: Can you share some of BED|STÜ's bestsellers?

TJ: Isla, Manchester, Soto, Claire.
SF: Weird question–where did the name come from?

TJ: The name initially pays homage to Brooklyn, with inspiration taken from the resilient streets of the borough.
Eva ($345)
SF:  Tell us more about the cork process.

TJ: We use sustainably sourced cork mixed with recycled leather shavings to fill the midsole. Over time, this mixture forms to the shape of your foot creating your own customized foot-bed.
SHOP BED|STÜ'S AMAZING SHOES & ACCESSORIES NOW
Don't miss our favorite products that give back and what to wear for summer workouts.
[Photo: BED|STÜ]