Thank goodness for the long weekends in January and February. Without them, we're not sure we'd make it through until Spring. To help you get through the rest of the week, do a bit of last minute shopping to make sure your getaway is perfectly stylish.
1) The clothes: Headed somewhere warm? Then be sure to pack this adorable ABS Cap Sleeve Mini Dress (was $275, now $137) for the perfect dinner-by-the-sea attire. If you're hitting the ski slopes instead, bundle up for apres-ski drinks in this cotton/cashmere cable cape (was $345, now $172).
2) The accessories: A beach getaway requires nothing more than a fabulous beach bag ($39.50) and a great pair of sunglasses. While we adore the more expensive brands of shades, we also think packing in a pair of cheapy alternatives is great–no stress when the sand scratches the lenses on these plastic frames ($18) from Urban Outfitters. For a chilly weekend on the mountain, stay cozy with this Cabled Cashmere Box Set ($142), which includes a super soft scarf with matching gloves.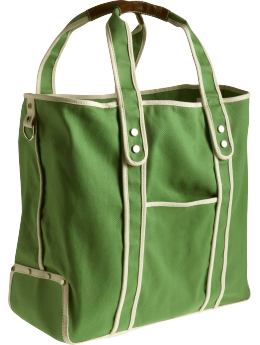 3) The beauty products: Looking good goes beyond stocking up on the right fashions. To keep your getaway look fresh, be sure to bring the beauty products that will adapt to your new environment. Beach babes shouldn't be without sunscreen, but they should also make sure to bring lip gloss that won't cause windblown hair and sand to stick to your face. While almost nothing is perfect, Clarins Colour Quench Lip Balm ($19) comes awfully close to being stick-free. The ski bunnies will also need this lip balm, but they should also splurge on Lancome's High Resolution Intensive Recovery Anti-Wrinkle Cream ($74). Not only will it help protect delicate skin from the biting wind and cold, but it'll do wonder to reverse the damage already done in previous winters.