Do you have a friend who learned all the moves to Beyonce's "Single Ladies," who goes to every concert in a 50-mile radius, and whose iPod is basically an extension of her head? If you don't know what to the music-addicted Sasha Fierce in your life, look no further than these gifts that will let her rock out in style: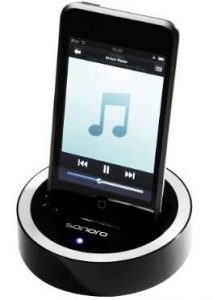 Sonoro DS-4101BL iPod Dock ($79.99, from $99.99) lets her play her favorite tunes, but also features over 10,000 stations of Internet radio, so she will never get bored.
This Junk Food MTV Vive Le Rock Tee ($24) is sure to bring out the rock diva in anyone–and it pays homage to her favorite network.
These Zumreed Color Headphones ($65) are old-school cool and a fun alternative to her iPod earbuds, especially for a long trip.
iTunes Gift Card is sort of obvious, but you can't go wrong with it–the gift of new music is the gift that keeps on giving and you know she wants every new album as soon as it comes out.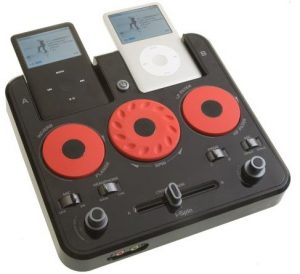 For the aspiring DJ, this Merkury Innovations IS2510 Mixing Station ($99) is the perfect present. It allows her to mix songs from iPods, MP3 players, or both and even features a knob that emulates the scratch feature on real turntables.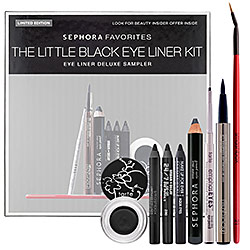 If she has a Taylor Momsen rock-chic complex, she will need lots of black eye liner (lucite stripper heels not included). This Sephora Little Black Eyeliner Kit ($36, a $116 value) is perfect.
See more of our favorite gifts, like great gifts under $25, gifts for your party girl friends and gifts for your nudist friends.