1. A massage
: You've probably dealt with more stress in the last 8-12 months than you've experienced in your entire life (and won't again until you have a baby!), so give yourself a relaxing massage, like the Impériale Relaxing Massage at the
Guerlain Spa
in New York City.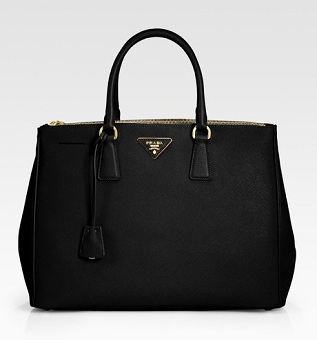 2. A designer handbag: A solid designer handbag will last for an eternity. Mark crossing over into married life with one that's as sturdy as your love. Prada Saffiano Lux Tote Bag ($1730).
3. A pair of Louboutins: You know you've always wanted a pair, but there was never a reason to splurge. Getting married is a great reason to indulge in a timeless pair. Christian Louboutin Filo Suede Platform Pumps ($795).
4. A serious watch: Watches are a traditional wedding gift for men, but why should they have all the fun? A shiny, ladylike one will make sure you're always on time for date night. Movado 'Bold' Crystal Marker Bracelet Watch ($650).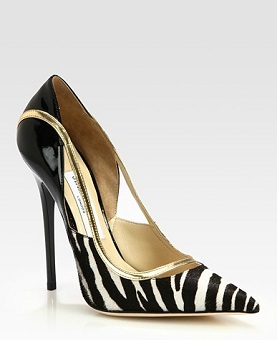 5. A bold non-bridal shoe: You've been looking at white shoes for a long time. It's time to up the ante and get yourself something in a dark color, maybe even an animal print. Go get 'em, tiger. Jimmy Choo Viper Zebra-Print Pony Hair & Patent Leather Pumps ($950).
6. A crystal Buddha: Bring some Zen into your new life with a Baccarat Buddha. Baccarat Buddha ($130).
7. Fancy stationery: You have a new name, so get some grown up stationery to make it official. Crane's Navy Blue Bordered Ecruwhite Correspondence Cards ($116).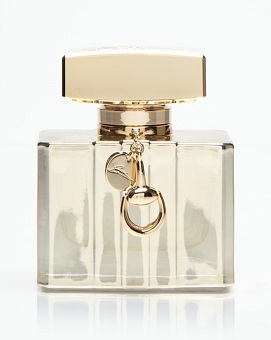 8. Designer perfume: A major life change deserves a major scent. Remember your early days as a married couple every time you smell your fancy new perfume. Gucci Première Eau de Parfum ($105).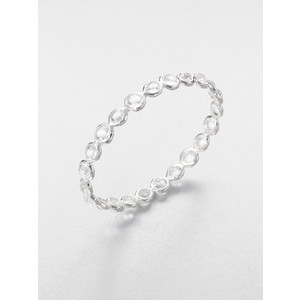 10. A tennis bracelet: Your fingers have lots of new bling. Don't forget the rest of your arm. Ippolita Clear Quartz Sterling Silver Bangle Bracelet ($1095).