The Apple iPad was one of this season's most coveted gifts and you say you were lucky enough to get one? Here is our compendium of got-to-have accessories.
Touch screens are great for general navigation and manipulation, but when it comes to writing long emails, blogs, articles, your device's onscreen keyboard isn't convenient. This Naztech Bluetooth Mini iKeyboard ($41.99 down from $49.99) is portable enough to fit in the palm of your hand, but large enough to enable use with fingertips and thumbs!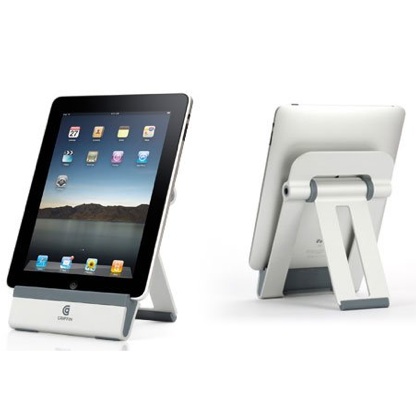 Make your iPad even easier to read with this Griffin A-Frame Tabletop Stand for iPad ($29.55, down from $49.99). No more hunched-over reading – this inexpensive stand puts your iPad in the perfect eyeline.
We love the kaleidoscope print fabric overlay on this lightweight Dannijo Reid iPad Case ($150). The hard shell, form-fit case protects from scratches and scuffs but gives you access to all buttons, controls, sensors, and connections. Form and function coexists!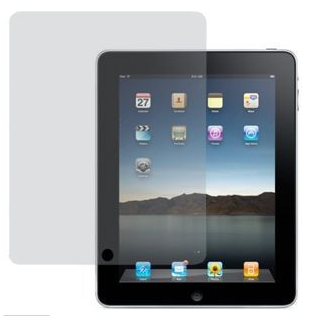 Protect your screen from scratches and nicks with this Frosted Finish iPad Screen Protector ($9.99 down from $16.99). Best part? The frosted film preserves the screen's brilliant color and nixes stubborn fingerprints!

Looking for an easy way to take notes, draw or simply turn the page? The Targus Stylus ($14.99) features a durable rubber tip that won't scratch the iPad's surface and allows you to type accurately and comfortably. Its no-wire design allows you to use it straight out of the box – genius!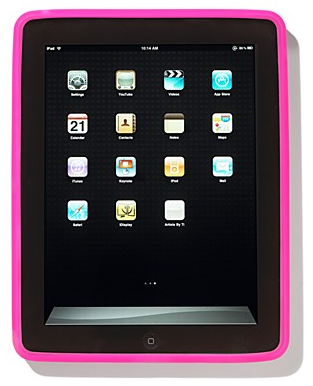 The iPad goes haute couture, literally! We love the fun and florescent colors available in this Marc by Marc Jacobs silicone iPad sleeve ($58), and check out the signature logo on the back.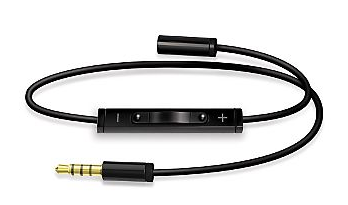 Get total control of your tunes. The lightweight, ultra-portable iLuv iPod Remote hooks directly into the headphone jack and allows you to adjust the volume without any sacrifice in sound quality!
Slip your iPad into style. This Metallic Graphic Image Sleeve ($130) is handmade in gold or silver leather and the soft, protective chamois lining securely holds the unit in place.
iPad'ing on the go? This Apple iPad Car Charger ($12.99 down from $24.99) safely charges through your car's cigarette lighter.
Still itching for more shopping? Check out our best find of the day picks, shop all of this week's best sales and deals, and get even more accessories for you!