The Rio Olympics was such an incredible national event this summer, and the most intriguing part–in our opinion–was the U.S. women's gymnastics team, aka "The Final Five." These five young women were not only adorable and cheerful, but fierce competitors. They raked in so many gold metal (including Team Gold!)–they made their team and entire country proud. If you're a gymnastics enthusiast, or just like wearing tight clothes on Halloween (lol), the Final Five Halloween costume is the way to go. (I mean, you could always do a Ryan Lochte costume… hah!).
Four years ago it was all about being Gabby Douglas for Halloween, but this year you can grab four friends and make this a group costume because all the girls were such stars! In case you don't know them all by name: there's Gabby, veteran Aly Raisman (the 22-year-old brunette who also competed in the 2012 Olympics with Gabby), Simone Biles (the newbie who has been described as "the best gymnast in history" for her winning record–oh, and she has her own signature move "The Biles"), Laurie Hernandez (the 16-year-old with a huge career comeback already behind her–oh, and a bionic knee!) and Madison Kocian (the petite blonde who scored a silver medal on the uneven bars). Not only did they set major records in Rio, they are also the most racially and ethnically diverse team of women to compete for the United States in gymnastics. YAS!
If you're as excited about the Final Five as we are, here's how to do the Halloween costume:
Obviously you'll need a leotard. I like how this Danskin Women's Long Sleeve Gymnastics Leotard ($32) isn't an official Olympics one–it's just the right colors–so it's a little bit cheaper than the other more official ones you can find online.
Obviously you'll need mad gold medals for the costume. Luckily, you can buy fake ones on Amazon for really cheap. I found these and think they're good and gold: Gold Award Medallion ($6.99).
The Final Five wore red sneakers with their official Olympics uniforms–you can wear any red sneakers you already own for the costume, or you guys can all buy the same pair to wear–like these adidas Originals Women's SL Loop Racer W Sneaker ($39.99). I think that's a good way to make the costume look really official.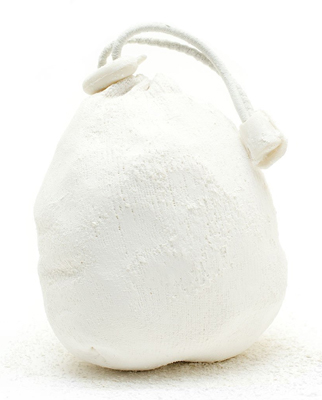 This is one of those funny props that you can carry around and have fun with on Halloween: a Refillable Chalk Ball ($7.99). The gymnasts are always getting the stuff on their hands–you can buy the ball and toss it around and use it on friends.
More 2016 Halloween costume ideas:
Eleven from Stranger Things Halloween Costume
Rey from Star Wars Halloween Costume
Dauntless from Divergent Halloween Costume
Barb from Stranger Things Halloween Costume
Ghostbusters Girls Halloween Costume
Beyonce Lemonade Halloween Costume
Harley Quinn Halloween Costume
Rihanna With Wine Glass Halloween Costume
Sandy from Grease Halloween Costume
Kylie Jenner Halloween Costume
Wonder Woman Halloween Costume
Ravenna From Snow White Halloween Costume
Mr & Mrs Smith Halloween Costume