Grab The iPhone 5S Before It Sells Out Again!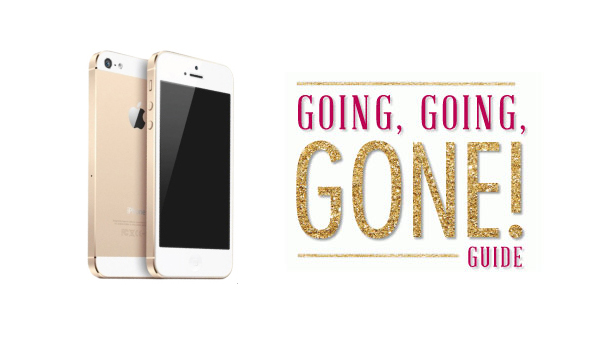 The iPhone 5S may be the hardest product to get your hands on this holiday season. It only went on sale late September and in 24 hours, customers bought up the month's inventory and had to wait until October for a new shipment. In India, the phone is sold out completely. We're not surprised that Apple's newest smartphone is flying off the shelves. It's faster, has a better camera and holds more memory. The coolest asset? A new fingerprint identity sensor that will make you feel like you're trapped in a scene from The Matrix. If you have a tech lover on your list, the iPhone5 is the perfect way to spread some holiday cheer. And if your friend is a geek and a diva, only the gold version will do.
And don't forget to check out our annual Going Going Gone Gift Guide for more great gift ideas!