Smoothies are my go-to breakfast most days. Why? Because not only are they easy, but they keep me full and satisfied until lunch time. So imagine my surprise–and elation–when I heard about GreenBlender, a subscription box devoted entirely to smoothies. Genius! I knew right away this was the box I wanted to put to the test.
In case you're unfamiliar, GreenBlender sends you five easy smoothies recipes each week along with the ingredients you'll need to blend them up. Each recipe's fresh ingredients come in a labeled kit so you know what they are for. All you have to do is decide what you're in the mood for, find the ingredients, drop them in the blender and you are good to go. It doesn't get much easier than that.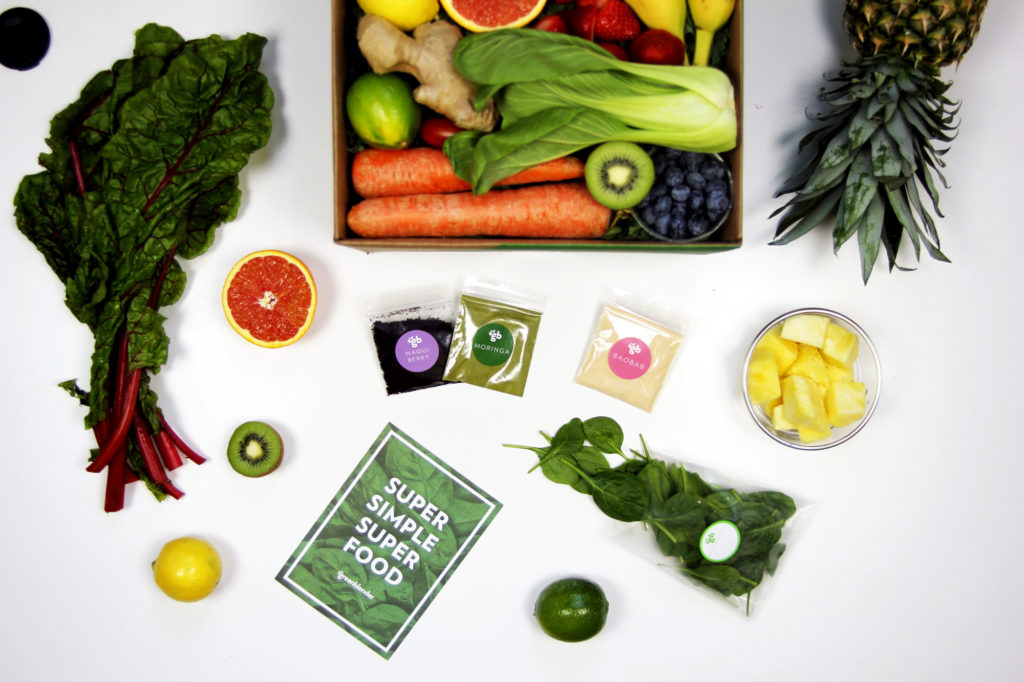 For my first week of smoothies, I went for Chia Apple Mint, Pomegranate Orange Beet, Almond Oat Bread and Oatmeal Cookie and Cranberry Crunch Superfood cereals. The honest truth? They tasted like something you would pay $9 for at a juice shop! So delicious and yummy!
Want to try GreenBlender for yourself? You're in luck! We have an exclusive offer for SheFinds readers. Just use code SHEFINDS10 at checkout and you'll get $10 off your first box.
START YOUR GREENBLENDER SUBSCRIPTION NOW
Be sure to also check out the four beauty essentials every woman needs in her makeup bag.
SheFinds receives commissions for purchases made through the links in this post.