Guess Who's Playing Anna Wintour On Glee...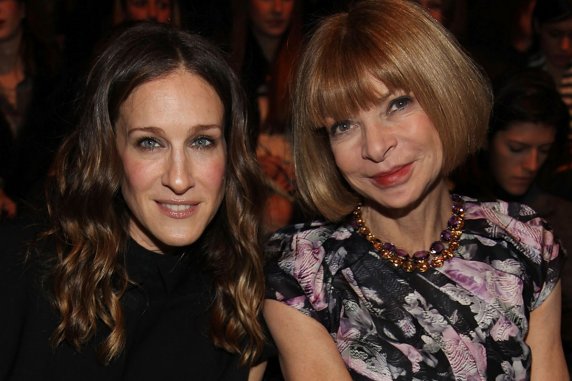 Get ready to tweet your excitement…SJP is playing Anna Wintour on the upcoming season of Glee. Get all the details. [The Cut]
Feeling inspired by the USA Women's gymnastic team? Here's how you can channel their red, sparkly look without wearing a leotard. [The Frisky]
Wine is so last season – here are 10 hostess gifts that don't suck. [The Fashion Spot]
Was your favorite celeb left off of Vanity Fair's best dressed list? See who Fashionista thinks should have made it. [Fashionista]
Can't wait for your favorite magazine's September issue? Get a sneak peek at the top 10 ad campaigns for Fall. [Racked]
Katie Holmes is so much cuter single – find out where you can get her exact same striped top! [MOMfinds]
Want more fashion news? Be sure to check out Rachel Zoe's new jewelry collection, our best find of the day and sign up for our newsletter so you never miss a thing!