Lately, it seems like every celeb under the sun has their own beauty line: from Kim Kardashian, Rihanna, and Jennifer Lopez, some of your favorite starlets are creating your new essential lipsticks and highlighters. And now, get ready to add another name to the lengthy list of celebrity makeup lines: Gwen Stefani.
Get ready to go B-A-N-A-N-A-S Stefani fans, because TMZ has reported that the pop star applied to trademark a new makeup brand, currently called P8NT back in March. She also trademarked a hefty number of products (about 50!), so it's safe to say that this line is going to be MAJOR!
Gwen Stefani's Makeup Line P8NT Beauty
The beauty line is still in its early stages and Stefani has yet to make an official announcement about launch dates and product details, but we're already blasting our No Doubt CD's in anticipation. There is a bit of information out there on what items she has trademarked for the line.
According to both TMZ and The Cut, Stefani's beauty line will include a vast array of products from nail polish and hair dye to lipstick, mascara, eyebrow gel, and even shaving creams and anti-wrinkle creams.
It's pretty apparent that Gwen Stefani is the kween of looks and transformations. Whether she's rockin' a bold red lip like back in her 90's grunge days or a more tamed Hollywood glamour style, she seems to pull off her transitional looks effortlessly. And we're totally ready to follow in her trendy footsteps, so why not start with her own makeup and beauty line?
Although her makeup line isn't out just yet, we've got some major tips to create a Gwen-inspired makeup look of your own! If you're ready to take your style to the next level, then try out these Gwen-approved products while you wait for Stefani's highly hyped makeup line.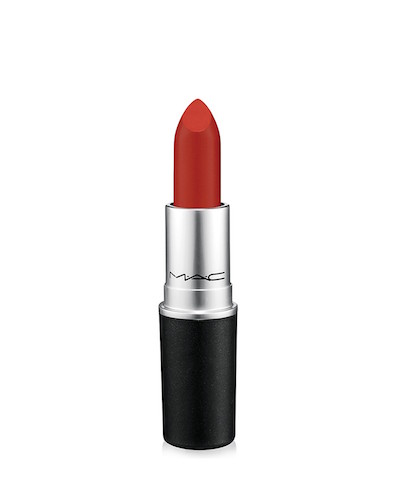 MAC Lipstick in Ruby Woo ($18.50)
If there's one thing we can 100% guarantee everyone, it's that Gwen Stefani's new line has to have a red lipstick. Stefani almost never goes anywhere without a stunning red lip on her face, so we're expecting the most poppin' universal red to come out of her highly anticipated P8NT line. But for now, we're going to have to stick to some alternatives, and this iconic shade from MAC Cosmetics is a great place to start. This universal red lipstick is what got MAC on the beauty map decades ago, and it's still one of the most reliable shades of red to this day.
Kat Von D Beauty Tattoo Liner in Trooper ($20)
Gwen always seems to have flawless cat-eye liner drawn on at all times. While we're going to have to wait before she can finally "Blow Ya Mind" with an impeccable eyeliner from her own beauty line, here's another celeb you can turn to for some winged eyeliner: Kat Von D. Her beauty line, Kat Von D Beauty, is known for its budge-proof formulas and powerful pigments, and their crown jewel, the Tattoo Liner, will definitely not disappoint you. The fine-tipped applicator allows you to draw on perfectly straight lines, and the shade Trooper leaves a pitch-black hue that will make your eyes pop out like never before. This eyeliner is so good that it didn't even budge when this woman was in a car accident, so it's pretty obvious that it's worth every penny.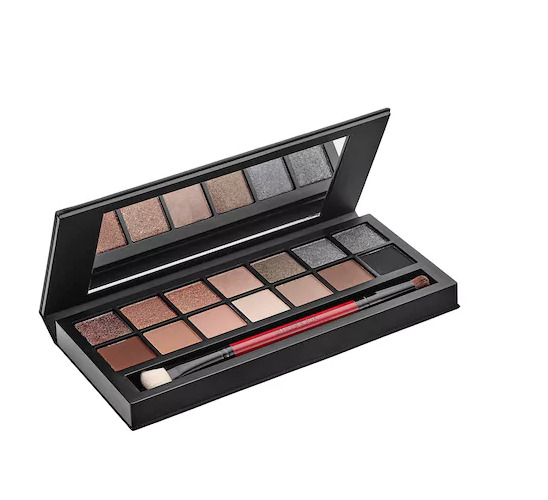 Smashbox Full Exposure Palette ($52)
Gwen is almost always rocking a good smokey eye, and we're expecting at least one eyeshadow palette to come out of her upcoming beauty line. But, while we wait to find out, we can at least create some striking smokey eyes of our own with this amazing palette from Smashbox! This 14-shade palette is perfect for customizing any smokey eye look to fit your style. From a subtle hint for day looks to dramatic smokey eyes for a big night out, this palette is your next beauty essential for taking any of your eye looks to the next level. Whether you want your smokey eye to shimmer like diamonds or stay muted and matte, this iconic eyeshadow palette will help you create the look of your smokey dreams.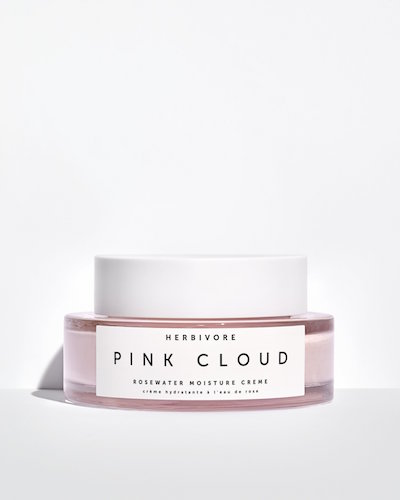 Herbivore Botanicals Pink Cloud Rosewater Moisture Crème ($48)
One thing that really shook us was the fact that an anti-aging cream is on the 50-item roster for Stefani's secret beauty line. But, it's not that surprising, considering the fact that Gwen has absolutely flawless skin. But, while we wait for her to release her own anti-aging cream (which we're suspecting to be phenomenal), we're going to be swiping some of Herbivore Botanical's fan-favorite moisturizer on our skin. This lightweight moisturizer is formulated with rose water to keep your skin buoyant and hydrated all day long, helping to smooth out any fine lines and wrinkles. It also contains ingredients like aloe water, sodium hyaluronate, white tea, and rice extracts to help soothe redness on your skin without leaving any greasy residue.
SheFinds receives commissions for purchases made through the links in this post.