My hair gets oily really fast because it's so fine. I know it's not ideal, but I need to wash my hair every day or else I would look like a greaseball. Dry shampoo is obviously an option, but I haven't found one that's really worked for me. Instead of spending tons of money trying to find a store-bought dry shampoo, I decided to make my own! The following recipe can be tweaked for light and dark hair.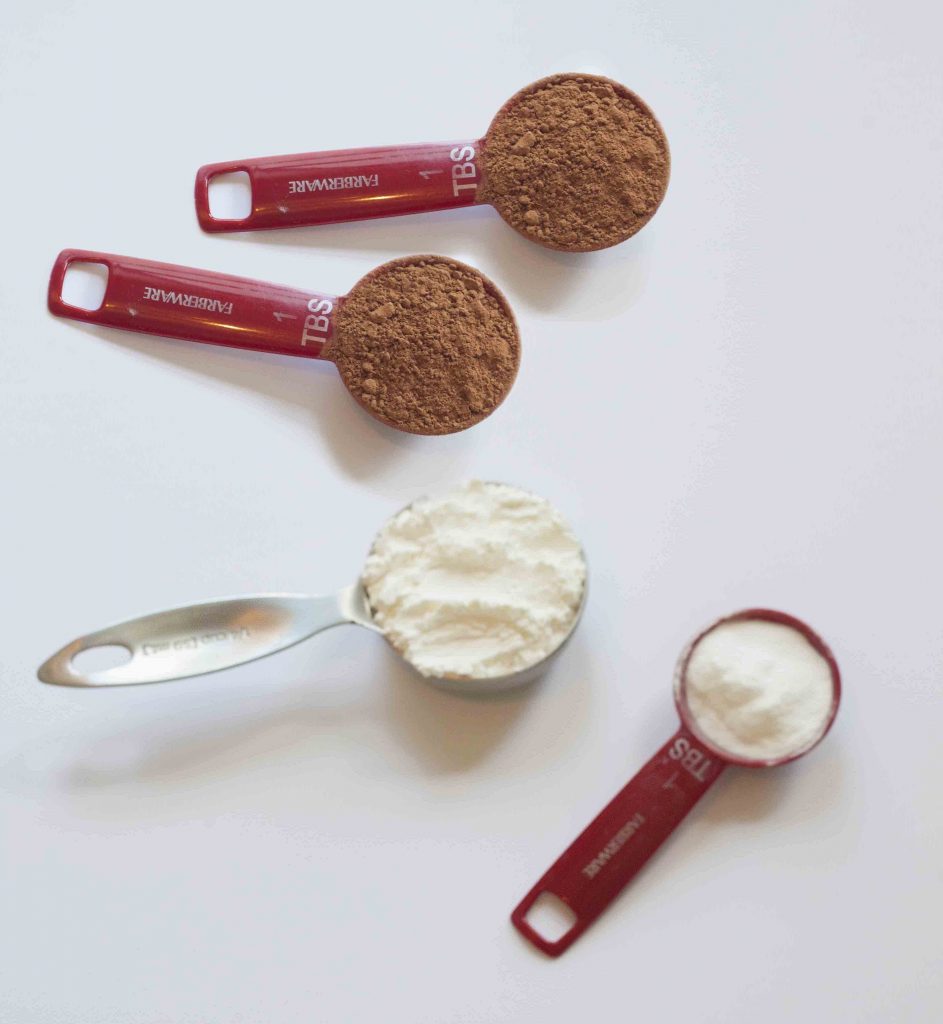 Dry Shampoo Ingredients:
1/4 cup cornstarch
1 tablespoon baking soda
2 tablespoons unsweetened cocoa powder (for dark hair only)
glass or plastic shaker (you can buy one at the dollar store or use an old salt/parmesan shaker)
Directions:
For light hair: Masure out the cornstarch and baking soda. Mix together and pour into the shaker.
For dark hair: Measure out the cornstarch and baking soda, in addition to cocoa powder. If your hair is super dark, add a little more cocoa. Make sure you use unsweetened cocoa powder so your hair doesn't get sticky!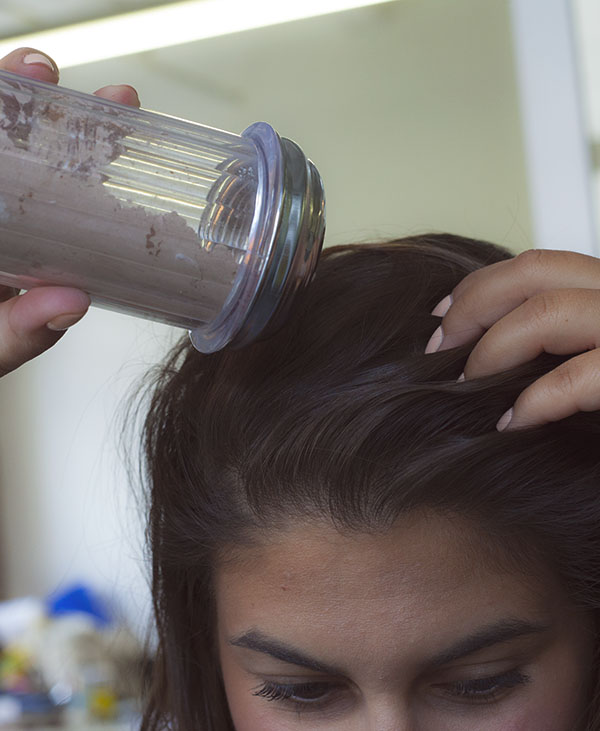 Just shake a little of the dry shampoo onto your roots and gently massage it into your scalp with your fingers. Lift different sections of your hair to make sure you reach all the necessary areas. That's it!
Don't miss how to get super simple beach waves without going to the beach and how to properly air-dry your hair!