I've had the same iPhone for the past three years and, guess what, it's in pristine condition. I might be the last millennial with a 4S model, but I tote my clunky phone with pride. It's still working like a dream and I don't have to deal with the frustration of feeling like my every dollar slips into Apple's pocket.
Humble brag, humble brag… I'm the best iPhone owner ever… but actually, that's SO far from the truth. I've dropped my phone (HARD) at least a hundred times. And I don't mean harmless carpet drops, I'm talking no-bounce concrete! There were no supernatural forces involved in the protection of my iPhone, nor were there any iPhone stunt doubles. So how did my iPhone and I manage to beat the odds and prove to all our friends that we belong on iPhone Wipeout? Simple: the Otterbox.
My conversion wasn't immediate. I, too, love the idea of a thin, gorgeous case that communicates my personality and aesthetic sensibility to everyone I meet (there are no Beyoncé-themed Otterboxes). My parents got me my phone as a high school graduation present, and made v. clear that I would not be receiving another unless it was 100% free. So, they recommended I try the OB (Otterbox), and I, pathetically lost without a smartphone, agreed.
There are three layers of protection that make up the box, and the case's face is raised enough that it totally safeguards your screen against cracks. If you aren't convinced, throw in a plastic screen protector (they're like $0.99).
Otterboxes (Otterboxi?) aren't sleek and cute, but they do come in an array of bright colors! Honestly, they're a lot cooler now than they were three years ago. And hello, wouldn't you rather have a working phone than a cracked mess with a cute pattern?
Seriously, buy an Otterbox. You won't regret it.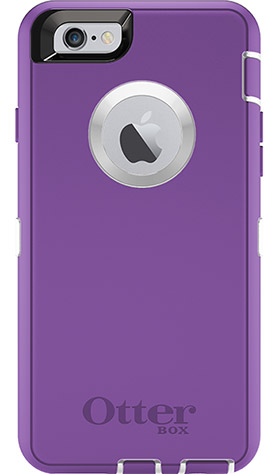 Don't forget to check out: HACK: How To Fix A Broken Zipper and How To Never Get Mascara On Your Top Lid Again
[Photo: Shutterstock]