For the most part, I don't really spill anything on myself while I'm eating. However, whenever I'm eating something with oil, mainly salads, I always get some on my shirt. Oil is so hard to treat because it just soaks into the fabric and will most definitely stain your shirt. This problem happened to me (yet again) over 4th of July weekend, but luckily someone had given me a tip and it actually worked! Here's how to treat a pesky oil stain.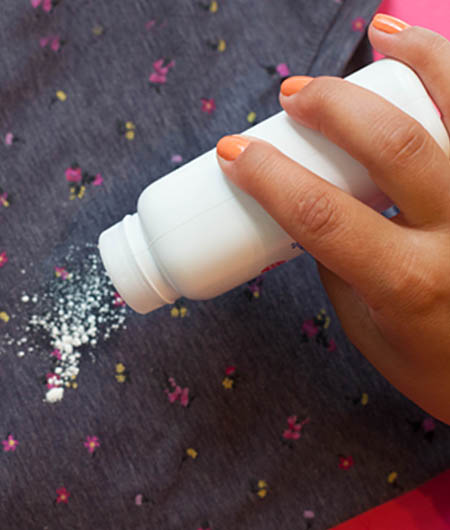 If you happen to be out when you get an oil stain, don't worry about it! Just be sure to not mess around with it and you'll be good to go. Once you're in a place where you can treat the stain, remove your top and lay it on a flat surface. Simply take a bottle of baby powder and saturate the stain. Let it sit for as long as you can, preferably a day or two. After a couple days, tap off the excess baby powder and run it through the washing machine. If you want, you can also use stain remover as an extra precaution before putting it in the washing machine.
It's as easy as that and from personal experience, this method truly works!
Don't miss how to shrink a pair of stretched out shoes and why you need to add matcha to your beauty routine!