There's a new website called ThreadStats that basically stalks every J Crew product and alerts you when something is lowered (or raised) in price. Say it isn't so!
Prices are updated daily and 100% accuracy is guaranteed. ThreadStats even lets shoppers get alerts about a specific product they've been keeping an eye on. You can search by percentage off, material, fit type, price range and 30-day low, which means it "flags items that are at their lowest advertised price over the previous 30 days," explains Business Insider, who was the first to report this awesome site.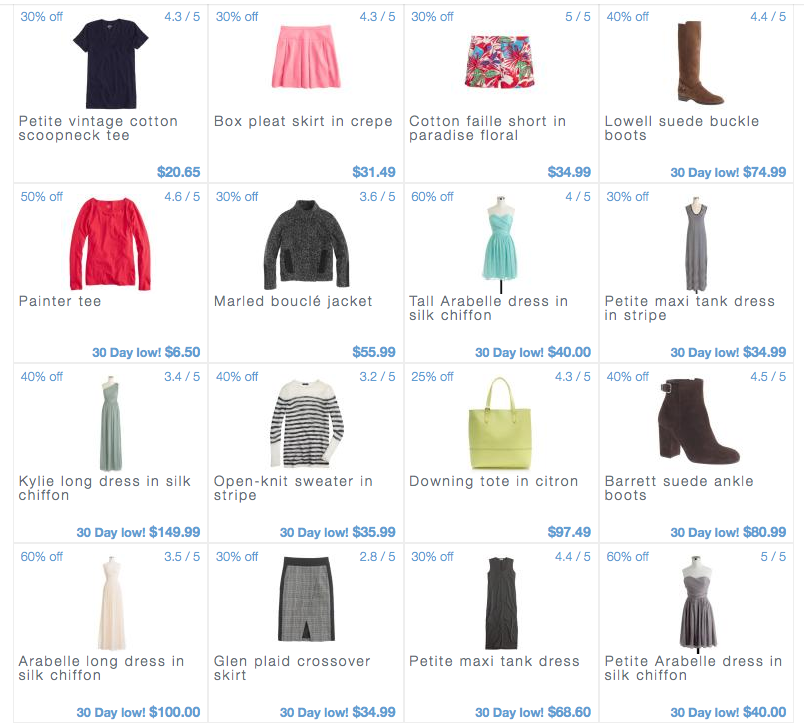 "The J.Crew store was one of his favorite places to shop, but it was difficult to figure out the right way and time to buy clothes there, and not end up spending a fortune," it states on the company website. "As a result, he had to use trial and error to get the things he wanted, and for the most sensible price. After a while, he realized that there is demand for creating something that will help other people make similar choices. As a result, this project was born after several months of work."
Ladies, you must bookmark this site.
Don't miss Melissa Rivers is co-hosting Fashion Police and Madonna's new music video is not what we imagined!
[Photo: Mike Mozart, Flickr]