If you wear sneakers every day (or often) then you know how dirty they can become. Even if you are the neatest person ever, you will still have dirt on your sneakers. It's just gonna happen. Thankfully, there's a really easy trick to cleaning the rubber soles of your favorite kicks. It literally involves one thing: a Magic Eraser.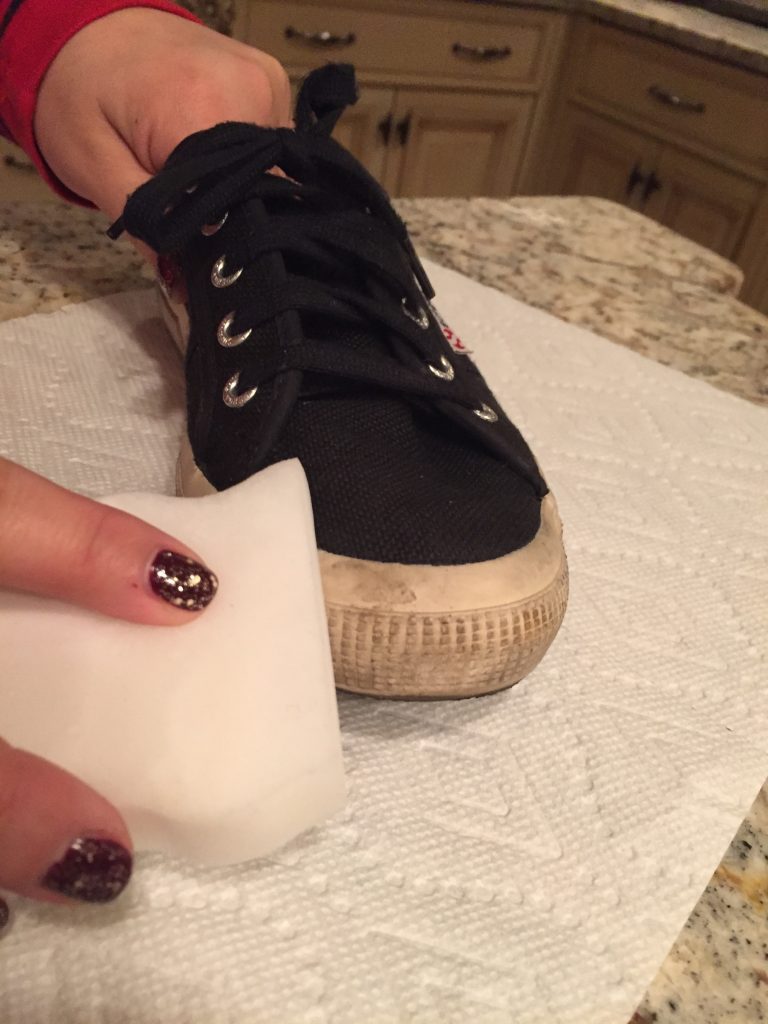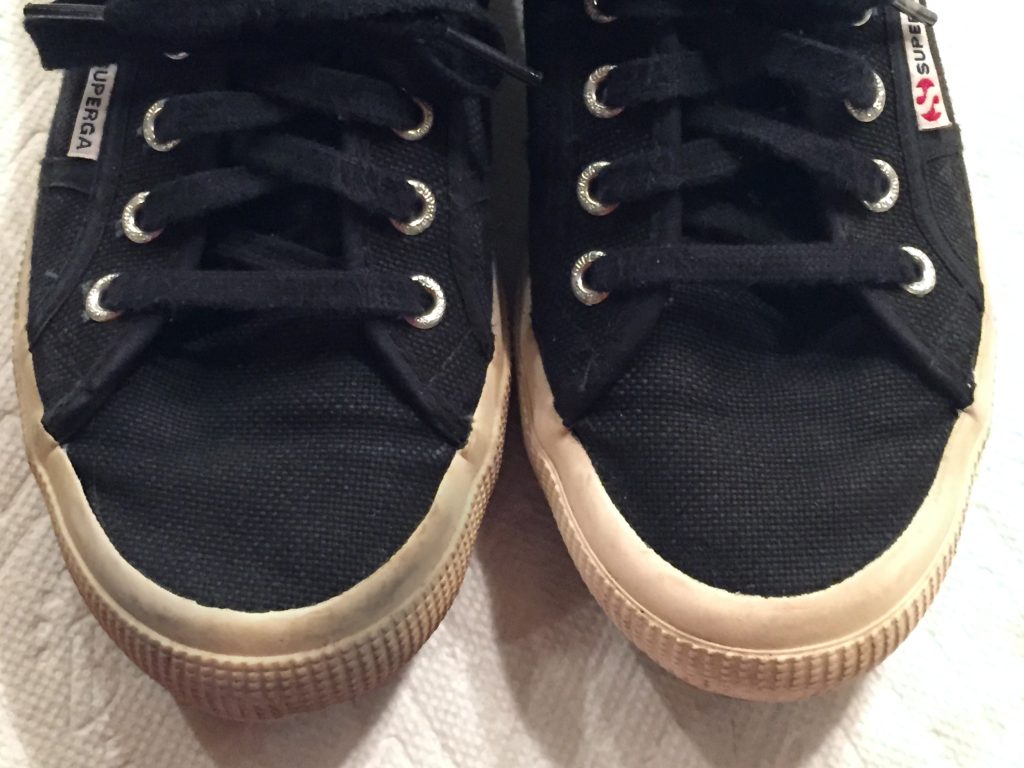 All you need to do is wet a Magic Eraser and gently scrub away at the dirt. It will *magically* rub off and completely clean your sneakers making them look (almost) like new! As you can see above, the left shoe has not been cleaned with a Magic Eraser and the right shoe has. Isn't the difference amazing?!
Just be careful if you are cleaning light-colored canvas sneakers, like white or yellow. Try and avoid touching the Magic Eraser to the canvas in order to prevent the dirt from transferring.
Don't miss how to get an ink stain out of a leather purse and how to prevent your iPhone screen from shattering!