I literally hate peeling oranges so I rarely eat them because of it. The sticky juice and skin get stuck under my nails and the feeling makes me cringe. I also don't like my hands smelling like citrus all day. Anyway, I randomly came up with an easy way to start a peel and it's kind of a game changer, if I do say so myself.
RELATED: How To Clean Your Toilet With A Can Of Coca-Cola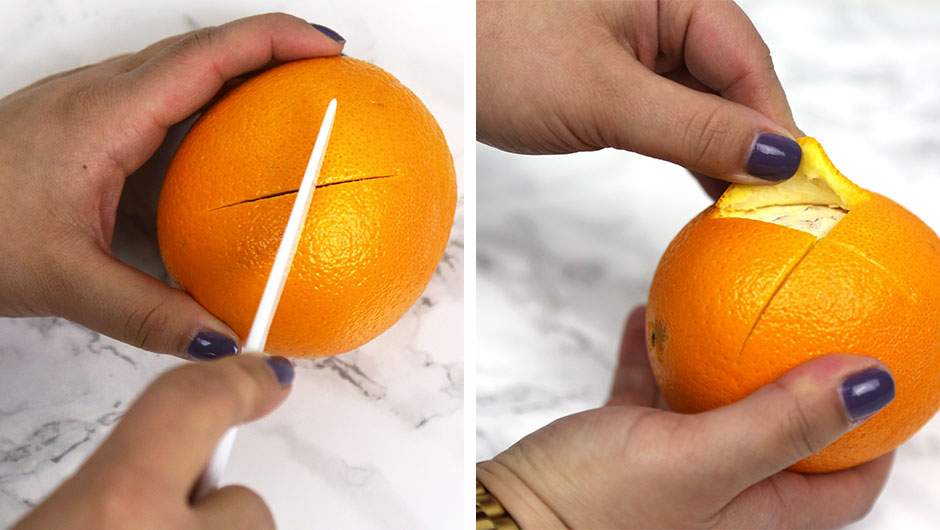 All you need is your orange and a knife. Using the knife make an X anywhere on the orange. This creates four corners and a really easy way to grab at the skin, which you can then start peeling back. Continue peeling as usual until all the skin is removed. This method also works for clementines!
RELATED: How To Turn Eyeshadow Into Lipstick
You're welcome.
Don't miss how to clean your keyboard with a Post-It and how to clean your microwave with orange peels!