If my apartment ever gets ransacked, my worst fear is that the burglar steals my makeup collection. It sounds crazy, but anyone who has walked into a Sephora knows that makeup is expensive. My favorite foundation alone is $50! That's why I try to savor every last drop of my makeup. Determined to cut down on costs, I figured out a few ways to get the most of my beauty products. Check out my tips below:
Add lotion to your foundation: Make your own tinted moisturizer by mixing your foundation with face lotion. This will help you use less foundation. Plus, the foundation will blend better and the mixture will hydrate your skin at the same time.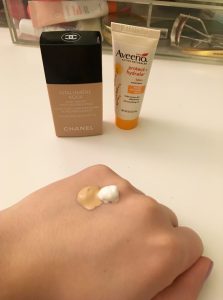 Cut open products that come in plastic tubes: Makeup that comes in tubes can be deceiving. Before throwing away seemingly "empty" products, cut open the tube and scrape out what's left. Chances are, there's a ton of left over product. I like to scoop the remainder of the product into an empty jar.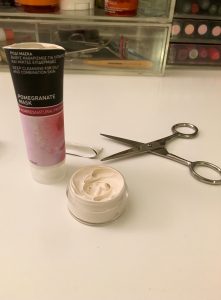 Revive eye products with saline solution: Is your mascara clumpy or dry? Before trashing it, try adding a few drops of saline solution to the tube. This will revive the mascara and help you get every last bit. This also works with gel eyeliner and cream eye shadow.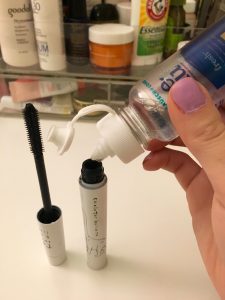 Use warm water to get more lip gloss: Lip gloss usually has product stuck to the sides of the tube that the applicator can't reach. To get every last drop, place the closed lip gloss in a mug of hot water. The heat will melt any product on the sides of the tube, so you'll have more to use. This trick also works with mascara!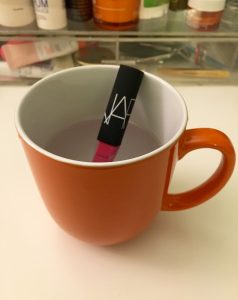 Clean your makeup brushes: Dirty makeup brushes contaminate your makeup. Not only is this unsanitary, but it wastes product. An easy and cheap way to clean your brushes is to use baby shampoo. In a rush? Try the Japonesque Waterless Brush Cleanser ($16). It quickly removes makeup and dries in seconds.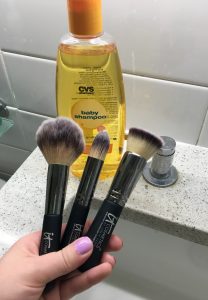 Prevent your eyeliner from breaking: To prevent the eyeliner from crumbling, stick it in the freezer for five minutes before sharpening it. This will solidify the eyeliner, making it easier to sharpen and thus wasting less product.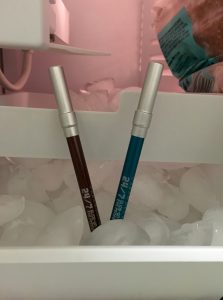 Use a primer: Always prep with a primer before apply your makeup. Primers help your makeup last as long as possible. The longer your makeup lasts, the less you need to reapply!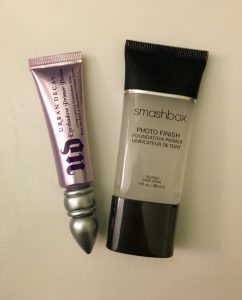 Invest in a beauty spatula: Yes, it's a thing. The Every Drop Beauty Spatula ($4.99) helps you scoop out the last drop of your favorite products. I'm also a fan of Lotion Saver Bottle Couplers ($3.99) which make it simple to transfer the last bit of product from one bottle into another.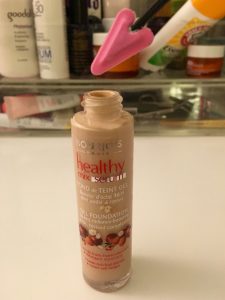 Apply lipstick with a brush: This allows you to apply your lipstick more precisely and prevents you from using too much product. You can also use the brush to scoop out lipstick when it gets to the end of the tube.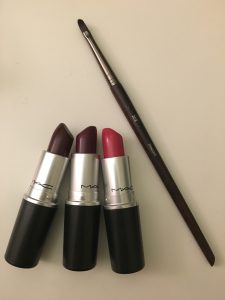 For more beauty hacks, check out how to remove lipstick and how to blow dry your hair in half the time.