Halloween is the time of year you can be anyone and anything you want. So why not have fun with that, right? But sometimes this holiday sneaks up on us. Before we know it, it's a week (days!) away and we have nothing prepared. While you can go out and buy a costume, sometimes that doesn't feel so justified when you're only going to wear it for one night. I mean, who wants to be a Halloween costume outfit repeater?! I know I don't. So instead of throwing our money to a costume we'll only wear once… why not just use something we either probably own at home or items that could work for other occasions as well?
I promise you, with a little black dress, red lipstick, cat ears, a pair of sunglasses, and everyday household items, you can make 10 Halloween costumes.  (Side note: I realize cat ears don't exactly seem like they can be worn for more than one occasion being Halloween, but I mean… Ariana Grande does it.)
Anyway, here are some suggestions for those items, but really, whatever variations you have works too!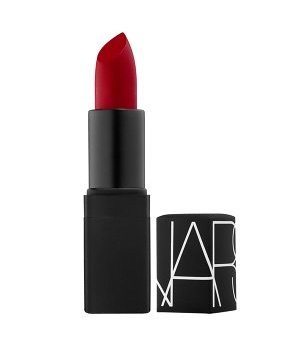 Nars Lipstick in 'Fire Down Below' ($27)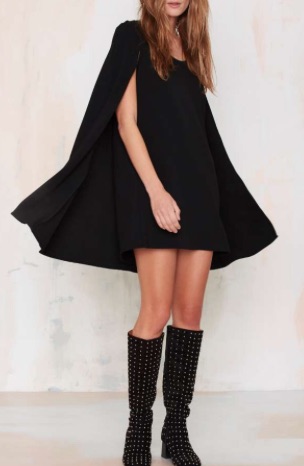 Nasty Gal Catherine Cape Dress ($88)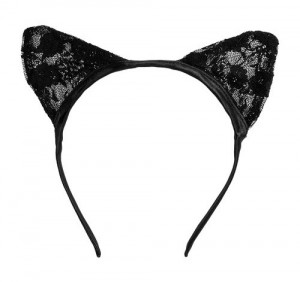 Claire's Halloween Black Lace Cat Ears ($5, down from $6.50)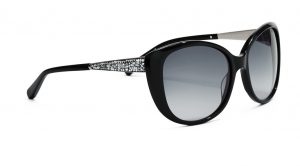 GUESS Hayley Embellished Sunglasses ($160)
Black Cat

This one seems fairly obvious, but it's a classic. Put on your LBD and those cat ears, and boom! Ready to go in less than five minutes.
The Three Blind Mice

With the little black dress and a pair of sunglasses, you and your two best friends can go as the three blind mice!
Your Favorite Meme

Two years ago, I threw on an all-white outfit and printed out a picture of "Grumpy Cat". Then, I added cat ears and instantly a costume that took two seconds to come up with was considered funny and original! There are so many memes to choose from, the possibilities are endless. At least with a LBD, it also works as a blank canvas the same way my all-white outfit worked out.
Victoria Beckham/Posh Spice

Victoria Beckham is the queen of fashion and all it takes to really pull off her look is wearing all black and sunglasses, whether your indoors or outdoors. Bonus points if you have the asymmetrical bob, and you don't smile throughout the entire night.
A Party Animal

Put on your LBD, your cat ears, and red lipstick, and hold a champagne glass… empty or full, the choice is yours!
Too Cool For School

Pair the sunglasses with the red lipstick and black dress, put on a backpack and wah-lah. You are too cool for school.
Vampire

Pair the LBD with that red lipstick. Maybe add a touch of baby powder or anything you have at home that can make your skin appear hauntingly paler.
Little Red Riding Hood

With the LBD and red lipstick, you can be little red riding hood. Just find a red scarf or red cloth you can use as a poncho or a shawl. Bonus points if you have any picnic baskets floating around your house!
A Night Person… literally.

With your LBD, throw on some glitter makeup and have fun with it. Just think of what makes up Kesha's beauty routine and boom, you're a night person! To be funny, you can also wear a sleeping mask or slippers to tie in the whole "night" theme.
FaceTime

The LBD makes sense because you need a blank canvas type of outfit for this costume. Then use eyeliner or face paint, whatever is most easily accessible for you, to draw a clock on your face by simply numbering your face from 12 (starting at your forward) to 11. Draw the clock's hands to indicate whatever time your heart desires, and there you are! You're FaceTime. Pull out your phone to complete the look! If you want, throw on the red lipstick while you're at it because why not?
And don't forget to check out: The Iconic Burberry Trench Just Got A Major Update…, Can You Tell Which Handbag Costs $172 More Than The Other?, and If Beyonce & Kendall Jenner Wear Creeper Shoes, It's Definitely A Trend