If you live in a busy city, then you know the feeling of wanting to get away for some peace and quiet all too well. The perfect destination during the fall if you're in the Northeast? The Hamptons! Southampton, to be specific. I know what you're probably thinking, 'That place is lame after Labor Day," but you're wrong. Though autumn is technically "off-season," there's still plenty to do and see. The added bonus, of course, is that it's way less crowded and the weather is gorgeous. We were able to get away with just wearing these cozy Patagonia Snap-T Pullovers (which are fair trade certified, FYI) for most of our trip.
My colleague and I both live in the city and decided that we desperately needed a weekend trip for some serious R&R. We were lucky enough to have GMC hook us up with an amazing 2018 Sierra 1500 Denali for the weekend, so we hit the road, Southampton bound, at 8am on a Saturday morning.
Before I tell about all the great things to see and do in the Hamptons, we have to pause and appreciate just how insane our ride was. For starters, it has heated seats, Apple Car Play, a sunroof, and WiFi. Yes you read that correctly… WIFI!! So not only did these features make the drive super easy, but the ride was so smooth. Did I mention that it was ridiculously good on gas?! If I'm being honest, I didn't want to give it back. This truck is great for trips for two or even the whole family since it is so spacious. And if you are interested in taking a trip during the winter season, you'll get there safe and sound.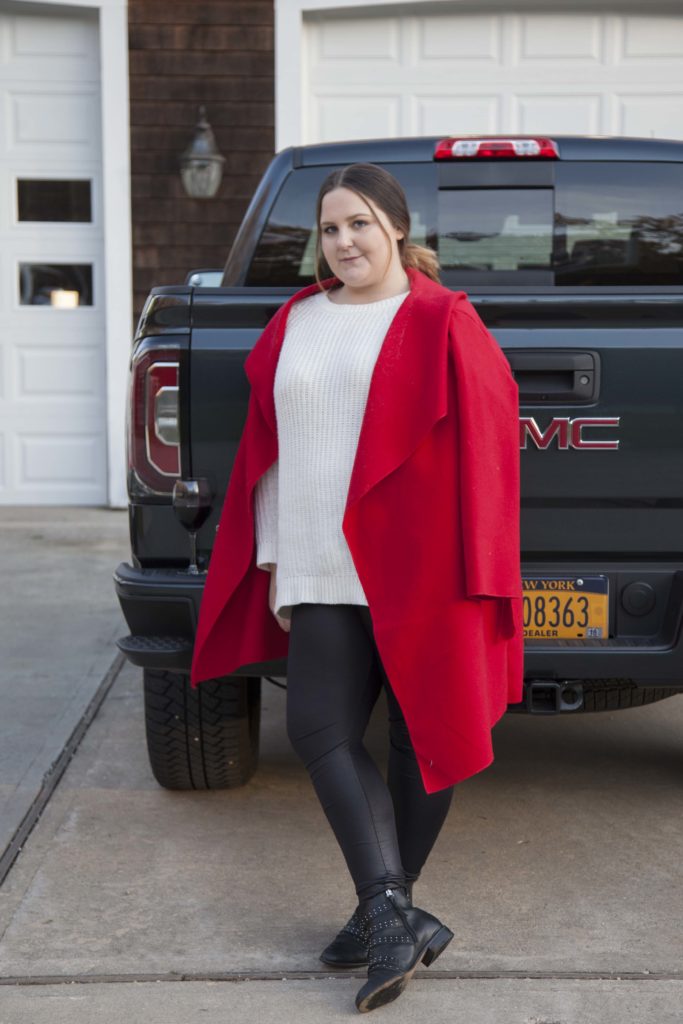 Now, onto our Southampton guide!
Where To Stay: The Pondview
This bed and breakfast is #goals. The beautiful house sits on an estate that includes a pool, basketball and tennis courts, a gym and a putting green. Even better? The owners are the sweetest people ever. When we checked in we were offered a glass of wine with cheese and crackers as we were lounging in the common area outside of our room before exploring the grounds. Each room also comes with its own bathroom with a double vanity, so it's great for couples or a girls getaway. In the morning we went downstairs for breakfast where there was coffee, juice, fresh fruit and homemade bread. Then we were served an omelette of our choice with bacon and choice of bread. This was my first time staying in a B&B and it didn't disappoint. I will definitely be returning in the summer. (PS: It's right across the street from Matt Lauer's horse farm!)
What To Do: Parrish Art Museum 
This 34,000 square foot gallery was filled with gorgeous art and installations. It also had a cute gift shop and a cafe with floor to ceiling windows. Special note for budget-friendly traveler: the entrance fee for two people is less than $25!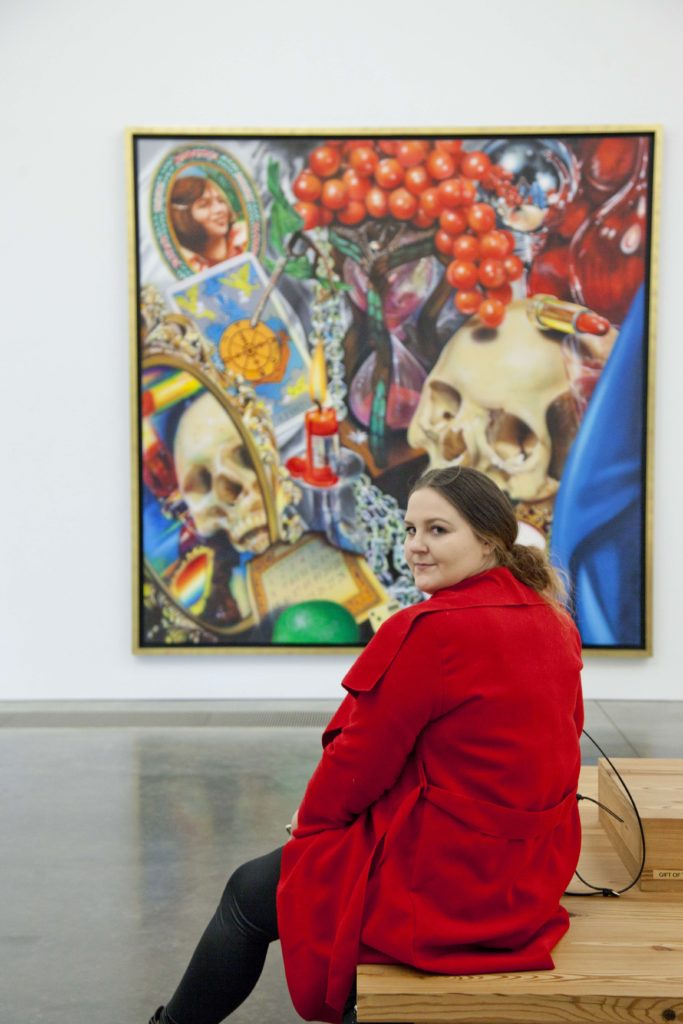 We stopped at this fresh market before heading back into the city and we are so glad we did. There are so many locally-sourced, homemade goods; I'm talking apple cider, donuts and pies. Yum! There is even a selection of local wine! If you go earlier in the fall, there is a U-Pick farm and flower shop as well. We brought a YETI cooler to keep everything fresh on the ride back to the city.
You can't visit Southampton without taking a walk down Main Street. Honestly, it will make you feel like you're in a movie. It's so sweet and charming, plus there are so many great shops.
Where To Eat: Hampton Coffee Company
Order the breakfast burritos or tacos if you stop here; you won't regret it. Also, the service is great!
If you're a seafood lover, then this place is for you. We got the coconut shrimp to start with (the sweet mango chili sauce is to die for) and the lobster mac & cheese as an entree. No lie, it was the best I have ever had.
If you are in or around NYC and looking for the perfect weekend trip that's a reasonable drive, this is it! It's the perfect two-day getaway during the fall.
[Photo: Shelby Rodriguez]