Did you know it's National Pet Week? (You totally forgot to get your pet a gift, didn't you?) To celebrate, we've rounded up some of the absolutely most adorable photos of pets at weddings on the interwebs! Whether you're a pug lover or a card-carrying cat lady, we guarantee there's something here that will make your heart turn to mush.
Is your dog or cat in your wedding party? If they need some fancy new duds, check out our top picks for pet tuxes and wedding wear! This pug's snazzy bowtie really makes the bride's wedding pumps pop, don't you think?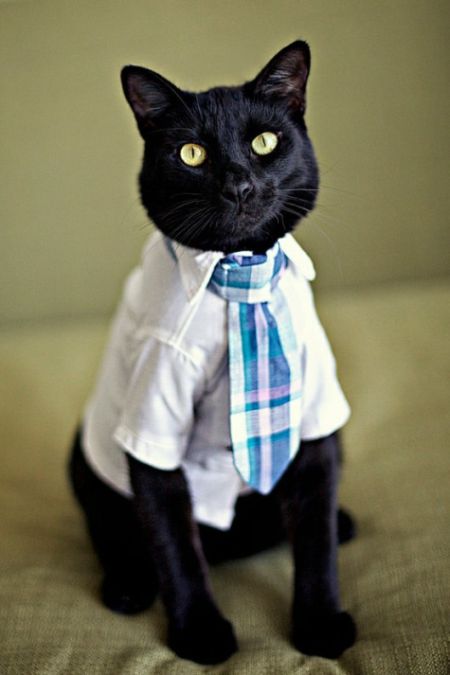 (Source: Etsy)
Shouldn't this puss be wearing pants? If you have plans to include your cat in your big day, please send us pics!
(Source: Kompaniyets Aleksander)
This tabby can't get over your totally faboosh taste in shoes! Or he's just spotted an entire platter of salmon pate. One or the other.
(Source: Etsy)
This little dude is dressed to kill and will totally fit in your carry-on. Instant wedding date!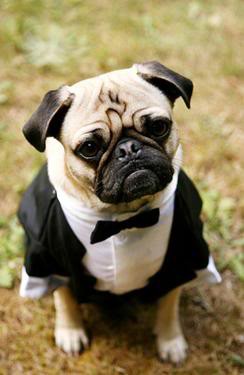 (Source: Pinterest)
If your groom is having a trouble choosing a Best Man, why not choose man's best friend?
(Source: Ruffled)
Sure, these gals look perfectly classy right now, but check in with them after 4 martinis.
(Source: Mikos Photographers)
Is there anything as adorably fugly as a bulldog bride and groom? Maybe they'll skateboard down the aisle.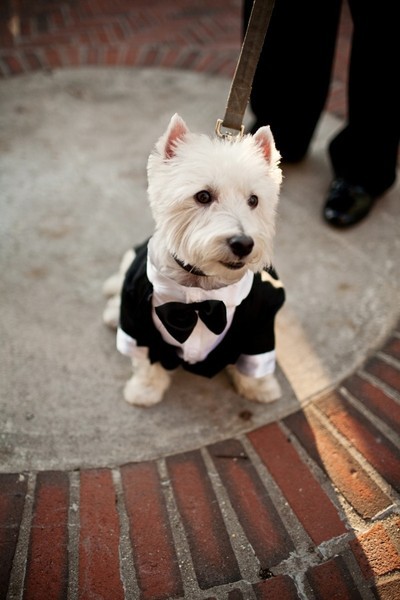 (Source: Pinterest)
This terrier certainly prefers his martinis shaken, not stirred.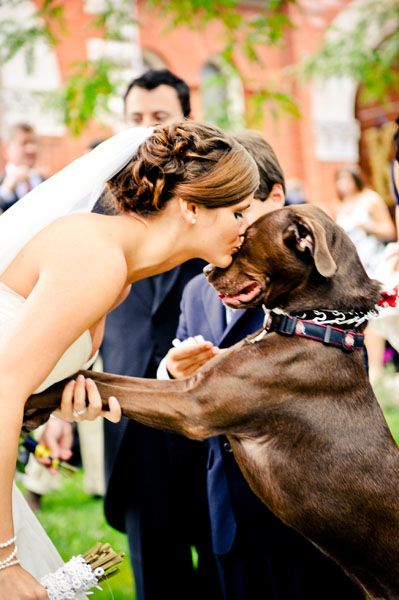 (Source: Weddingbee)
This photog captured a perfect moment between a bride and her pooch. They grow up so fast!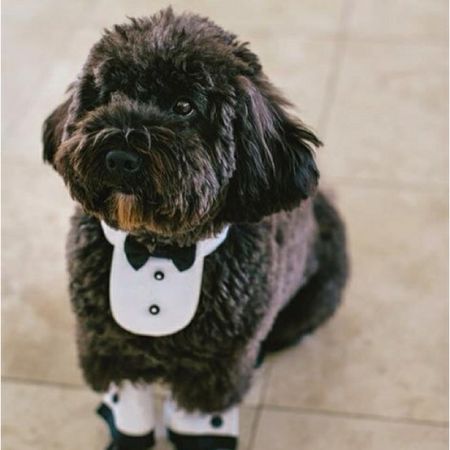 (Source: Pinterest)
The parade of adorable pups in tuxes continues! One of these dogs is our BRIDEfinds office pooch-in-residence!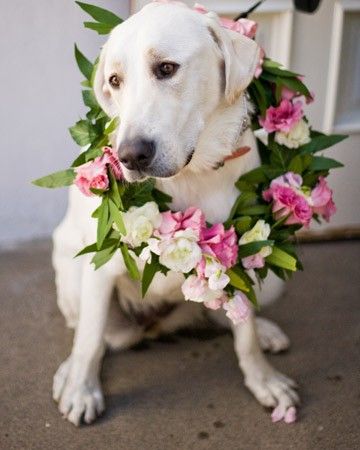 (Source: Pinterest)
Dog + pretty wreath of fresh flowers = a 100% bridal mag-worthy photo opp.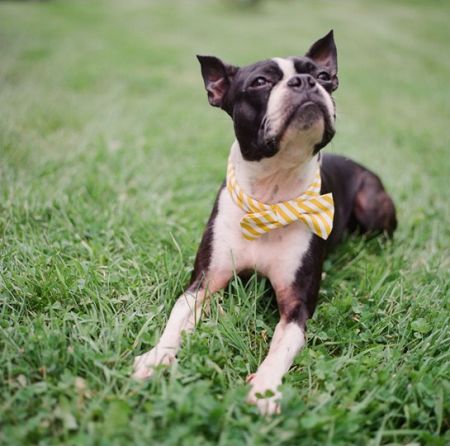 (Source: The Wedding Chicks)
Somehow, this Boston Terrier just knows he looks pimp.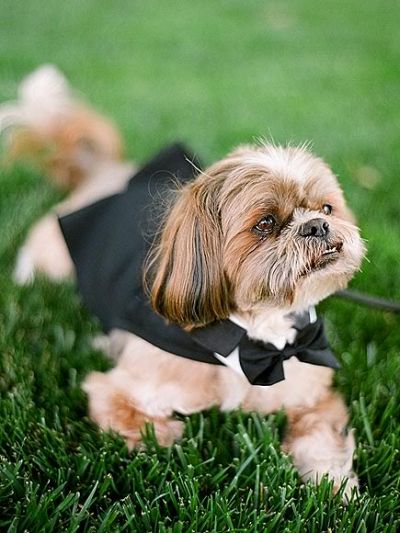 (Source: BRIDEfinds)
This little Shih Tzu was a guest at Tamara Mowry's celeb nuptials! He's paparazzi-ready in his little pet tux!
Want even more cuteness? Shop our guides to the best unique wedding invitations, eco-friendly wedding favors, and bridal hair accessories!