When I first started perusing the top toy lists last month, I had now idea Hatchimals would blow up. In fact, I thought they were kind of odd. But silly me–kids love odd!
What exactly is a Hatchimal? It's a toy that you purchase as a colorful egg that hatches into a stuffed animal creature. Currently, there are Pengualas, Burtles, Owlicorns, Draggles and more. No, those aren't typos, that's what they're called.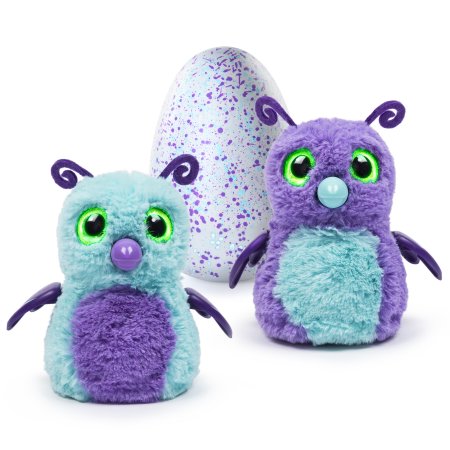 Let's be clear–it's only October 26 and Hatchimals are already completely sold out at Target, Toys 'R Us, Amazon and Walmart. The only way to get your hands on one? Pay $100+ for a toy that originally retailed for just $50!
If you're looking to get your hands on a Hatchimal this holiday season, you'd better act fast. Currently, they're being resold on eBay, Amazon and Walmart. Click the links below to browse your shopping options.
Be sure to check out Kate Spade's surprise sale and $27 dresses at Nordstrom.
[Photo: Walmart]
Save
SheFinds receives commissions for purchases made through the links in this post.