…Which is why we love it.
If you've ever wished you could buy everything from Pinterest, here is the app you need now.
Have you heard of Have to Have? (Try saying that ten times fast.) The site's new mobile app just hit the Apple store and we have to admit, it makes getting what you want when you want it ridiculously easy. Another reason to love it: the app is a "lifestyle registry" which makes me think of that episode of Sex and the City where Carrie abhors the need to have nuptials or a baby in the works to have a registry–why can't she register for shoes instead of blenders?
Have to Have is a universal personal registry that enables you to add products from any retailer across the web (so get the Cuisinart even if Prince Charming is years away), save your faves to lists, and share your lists with friends and family. (We recommend doing this if they ask you what you want for the holidays or a birthday, rather than on a random Tuesday.) The site and mobile app offer a click-to-buy feature, see what's trending, and take snaps of products in-store and save them, too.  The best part in our minds is that like a helpful brown-nosing assistant,  Have to Have tells you when items you've saved go on sale.  Talk about a time-saver. We never thought our shopping habit could be so organized.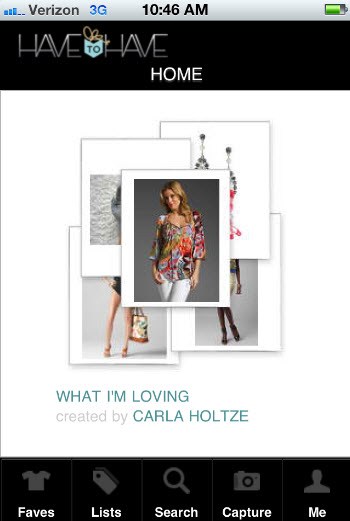 GET THE APP: Have To Have at the Apple iTunes Store.