Instead of dropping a fire album, Taylor Swift is coping with her breakup from Calvin Harris in a different way. The popstar is renting a $40,000/month NYC townhouse while her $20 million TriBeCa penthouse is under construction. I need a moment to process how much money was just in that last sentence.
OK, I'm back.
Taylor's temporary pad is located on Cornelia Street in the West Village. The five-story carriage home features five bedrooms, six baths, a two-story patio and a private garage.
Oh, and there's an indoor pool. We're sure the squad will be photographed on some swan floats any day now.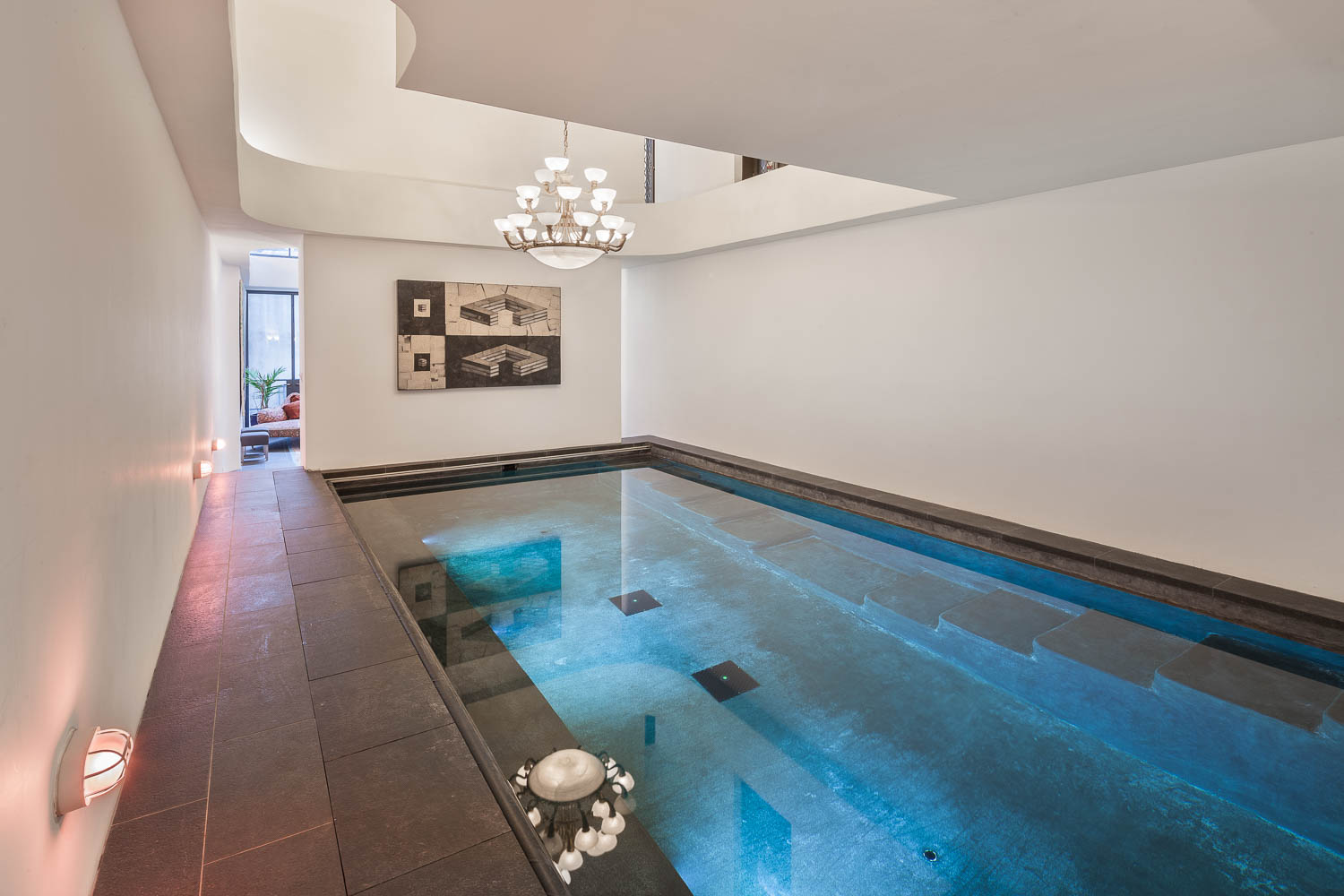 Don't forget to check out:
[Photos: Splash News, StreetEasy]