Here's A Sneak Peek Of Narciso Rodriguez For Kohl's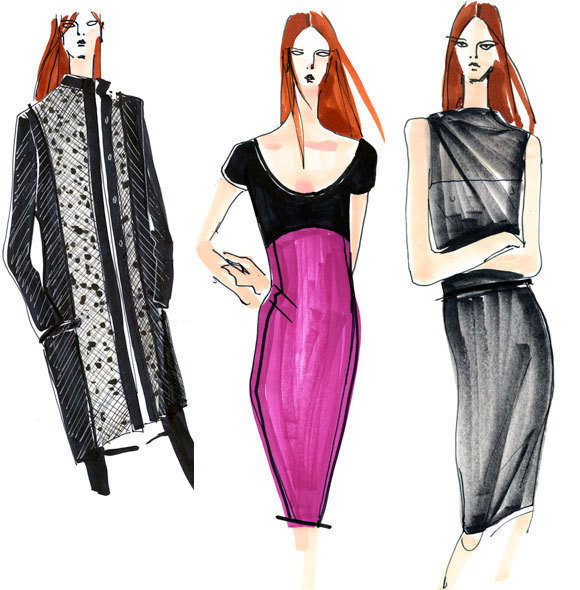 When we announced that Narciso Rodriguez was creating a collection for Kohl's, we couldn't help but wonder what the designer had in store (literally) for the popular mass-market shopping chain. Well, thanks to Zoe Saldana, we don't have to wonder any longer: the Avatar 2 actress stepped out in L.A. in a cap sleeve dress with floral paneling from the line this week. Plus, they just released 3 sketches — a textured jacket ($150), ballet-neck dress ($64) and 2-layer dress ($70) — from the 'Narciso Rodriguez at Kohl's' line, which drops November 7th at Kohls.com. Now, we can't wait to see what Derek Lam will do!
Read more fashion news and collaborations: Katie Grand x Hogan, J Brand x Shopbop, and Kenzo x Vans.