Alice Through The Looking Glass was one of the biggest movies of 2016. I know this because Erika Jayne and Countess Luann took time out of their busy housewives schedules to do a promo for it on Bravo. So yeah, it was kind of a big deal.
The film also has a ton of memorable characters that are great to dress up as for Halloween! There's Alice, the White Queen, the evil Red Queen, the Cheshire Cat, seriously, the list is endless. But the true star is the Mad Hatter, so we're going with that costume.
Of course, you're going to need that hat to nail this look. We found this awesome one on Amazon that has a rating of 4.5 out of 5 stars–so you know it's good!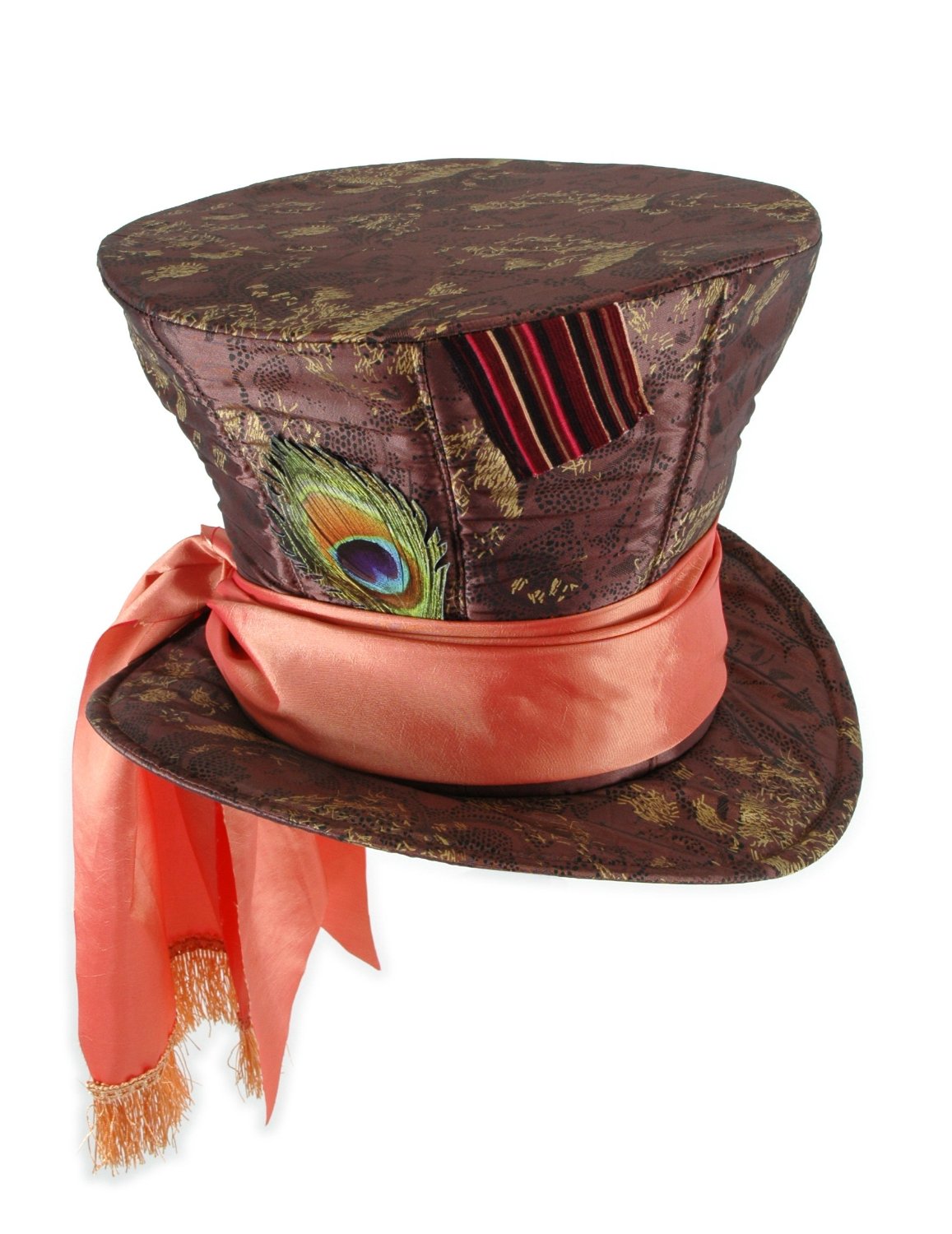 Next, you need the iconic orange hair and eyebrows! Here's the Alice In Wonderland Mad Hatter Costume Eyebrows Accessory ($11.53) and Adult Mad Hatter Wig ($18.10). Both are under $20 each, so that's a pretty good deal!
We also found an entire 6-piece outfit for the Mad Hatter Halloween costume that's $139.99. Sure, it's a little pricey, but if you're going all out, you want a costume that is as close to the real thing as possible.
To finish off the look, you need makeup! I found this Youtube tutorial that explains exactly how to transform yourself into the Mad Hatter. Watch below to see how it's done!
[youtube]https://www.youtube.com/watch?v=KJSs5I9xSLY[/youtube]
[Photo: Amazon]
More 2016 Halloween costume ideas:
Eleven from Stranger Things Halloween Costume
Rey from Star Wars Halloween Costume
Dauntless from Divergent Halloween Costume
Barb from Stranger Things Halloween Costume
Ghostbusters Girls Halloween Costume
Beyonce Lemonade Halloween Costume
Harley Quinn Halloween Costume
Rihanna With Wine Glass Halloween Costume
Sandy from Grease Halloween Costume
Kylie Jenner Halloween Costume
Wonder Woman Halloween Costume
Ravenna From Snow White Halloween Costume
Mr & Mrs Smith Halloween Costume
Snapchat Crown Filter Halloween Costume
Dustin Stranger Things Halloween Costume
Sexy Ken Bone Halloween Costume
SheFinds receives commissions for purchases made through the links in this post.