Step 1: Make sure the nails are free from oil and that they are clean and dry. Create the perfect canvas and protect the nail by applying one even coat of basecoat on the top and underside of the nails to condition and protect from staining, and allow to dry for two minutes. We love Rococo Superbase Basecoat ($16.50). Tip: This manicure works best with longer, almond shaped or stiletto shaped nails.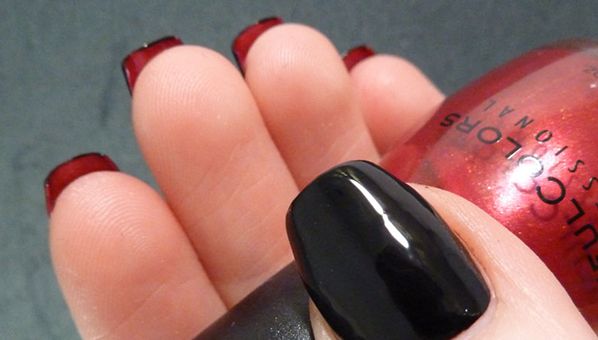 Step 2:· Choose a glossy Louboutin-inspired red. Paint on the underside of each nail by turning each hand over and pushing the brush up close to the skin. It's best to use one or two very thin coats here to avoid a build-up of color under the nail. Fun fact: The original red used to paint the soles was Revlon Red Nail Polish ($3.99).
Step 3: Carefully apply a luxurious glossy black polish shade, such as Rococo Supergloss Black ($16.50), working it into the nail with the brush, using smooth even strokes and allow to dry for two minutes. Apply a second coat, leveling out the coverage taking care when painting the free edge of the nail.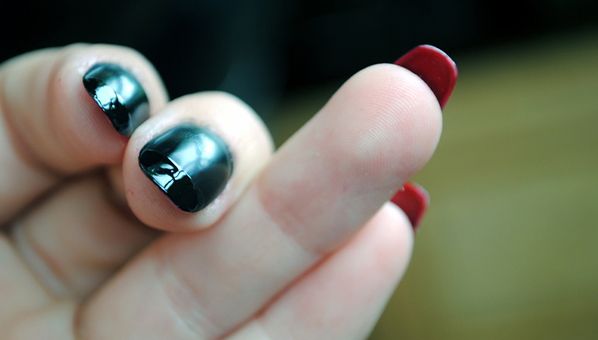 Step 4: Inspect nails from all angles. Perfect and correct any flaws using a small brush with nail polish remover.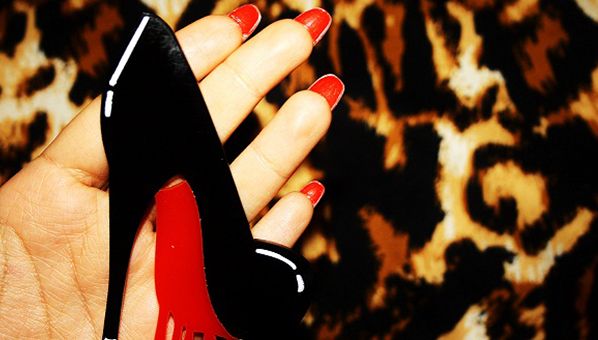 Step 6: Apply a small drop of Rococo Essential Nail Oil ($18) around the cuticle area allowing it to drip over the color, which will moisturize and protect against smudges.
And voila - you're left with gorgeous Louboutin nails!