Wondering how to make your makeup last all day long? I have the solution! These two amazing products from Smashbox are all you need: the Photo Finish Foundation Primer and the Photo Finish Primer Water.
I used to not believe in using makeup primer; I mean, how much can one product really do? Well, I can admit now that I was oh so wrong.
The first thing I put on my face every day is the Photo Finish Primer Water. It is such a cool, refreshing feeling and really helps hydrate your skin before applying makeup. I also love that you can apply this water over makeup and use it as a mid-day makeup refresher.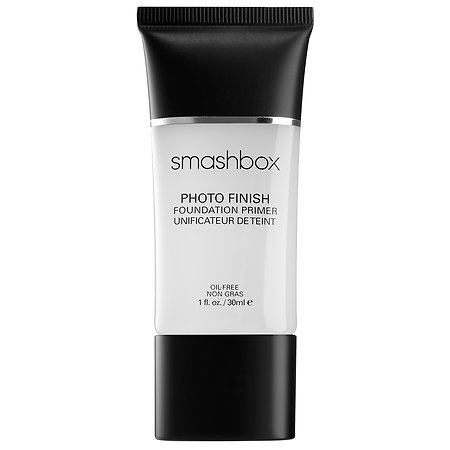 After the Primer Water, I moisturize my face and follow up with the Photo Finish Foundation Primer. You can actually feel this primer smoothing out your skin as you apply it and it makes for easy and beautiful makeup application. What's more is it also helps your makeup last for hours! Really!
If you're tired of feeling like your makeup is melting off your face after a summer commute, you need to add these two products to your makeup routine ASAP. You'll be hooked in no time.
Don't forget to check out the best denim shorts for summer and why Nars Sheer Glow Foundation is the best for dry skin.
[Photo: Smashbox]
SheFinds receives commissions for purchases made through the links in this post.