Here's Motivation To Get Your Taxes Done Early: Jason Wu's Neon Messenger Tote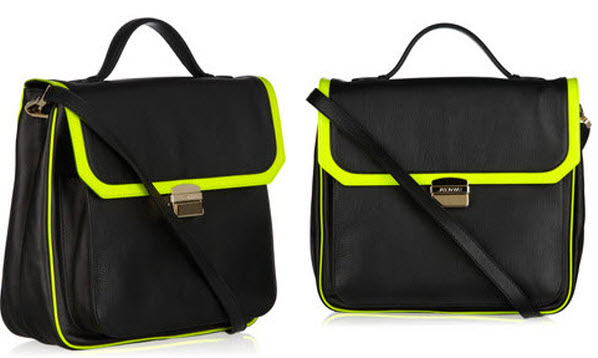 I've been procrastinating getting my tax return together, until I found this Jason Wu handbag, $1595 at Net-A-Porter. It's SO not in my budget right now, with an upcoming wedding and a ton of other things going on in my life, but now that I found this gorgeous black and neon yellow handbag, it's all falling into place. My first priority? File those taxes, because my tax return is going to go right over to Mr. Wu. What are you going to splurge on this spring??
Check out sales and deals, best find of the day picks, flats, bikinis and swim coverups, and see our coverage of Jason Wu for Target, too.