Just a day afer Prince William told her she looked like a "banana" in a Roksanda Ilinci dress, Kate Middleton made another statement when she stepped out to do some charity work in Winmalee in New South Wales yesterday. The princess wore Diane Von Furstenberg's Patrice Printed Cotton Wrap Dress ($325) and her signature Stuart Weitzman Corkswoon Wedges ($398) to meet with rescue workers and community members who were affected by brushfires in the area last year.
But no matter what she's doing, the duchess always dresses in style, and girls like us want to be just like her, so it's not a surprise that Kate's DVF number is already sold out. Luckily, we have the inside scoop. MatchesFashion will add your name to a waiting list and email you immediately when the dress comes back in stock. So don't worry, you can get your princess dress, you'll just have to wait in line with the rest of us peasants.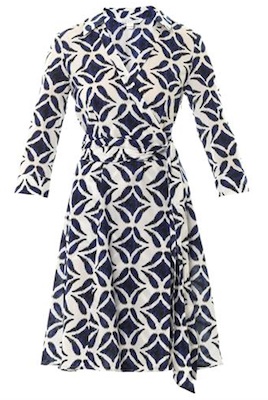 DVF Patrice Printed Cotton Wrap Dress ($325)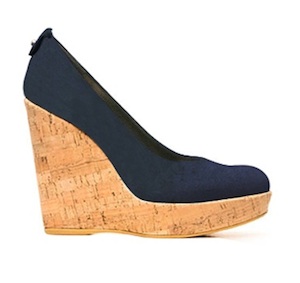 Stuart Weitzman Corkswoon Wedge ($398)
To get Kate Middleton's other looks check out: Kate's Go-To Outfit, Jenny Packman Dress and her Recycled Look.
[Photo Credit: Splash News]