Here's What You're Doing This Weekend: Making Raspberry Sangria Popsicles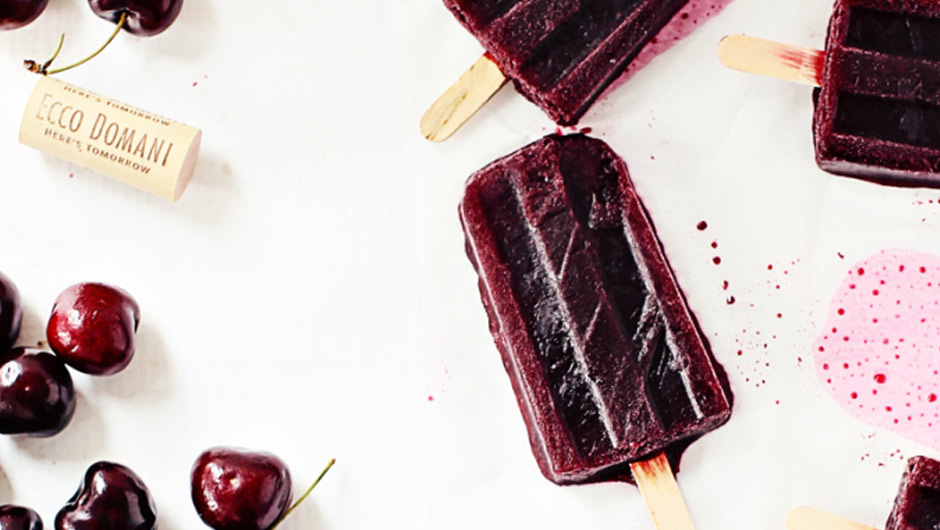 SHEfinds receives commissions for purchases made through the links in this post.
It seems like lately, the trendiest way to consume any form of alcoholic beverage is, well, not in beverage form. (Need we remind you about those infamous rose gummy bears with a 12,000-person wait list?) This recipe for wine popsicles only proves our point – because why drink your booze when you can have it frozen on a stick with fruit and juice? (Especially when it's so hot outside you can't even deal.) Need we say more?
This recipe for raspberry sangria popsicles (via Chef Savvy) is also ridiculously easy – you'll only need four ingredients: 1.5 cups of red wine, 2 tablespoons of sugar, 1 cup of pomegranate juice and 1 cup of fresh raspberries. You'll also need popsicle molds if you don't have them already – Amazon reviewers love this set, and they're only $9.95!
To start, you'll want to combine the red wine and sugar in a saucepan and heat it on low until the sugar dissolves. Remove the mixture from the heat and add the pomegranate juice, setting it aside to cool. In the meantime, divide the raspberries between the popsicle molds. Once the mixture in the pan has cooled, pour it evenly between the molds and put it in the freezer overnight – that's all you need to do!
If you're planning on hosting any end-of-summer get-togethers any time soon, these easy boozy popsicles would be a great treat. (Or just make them for yourself – we're not judging!)
Don't miss: 5 Breakfast Toast Recipes That Are Easy And Delicious and Bloggers Are Obsessed With This Watermelon Print
[Photo: Style Me Pretty/Foodess]