When it comes to shoes, Rihanna knows what's up. The singer already designs super cool sneakers for Puma, and now she has another footwear collaboration in the works with none other than Manolo Blahnik.
The limited-edition collection includes six styles priced between $895 and $3,995. Each shoe incorporates denim, sequins and artisan embroidery, inspired by Bad Gal RiRi's hand tattoos. The '9 to 5' boot, which is the standout style, is thigh-high and features a blinged-out garter. "Those boots are dangerous! If you're trying to get back home to your bed, don't wear them boots! You will get kidnapped in those boots, those boots are trouble," Rihanna told British Vogue. Hey, don't say you weren't warned.
The "Denim Desserts" collection will be available May 5th in-store only at three locations (London, New York and Hong Kong).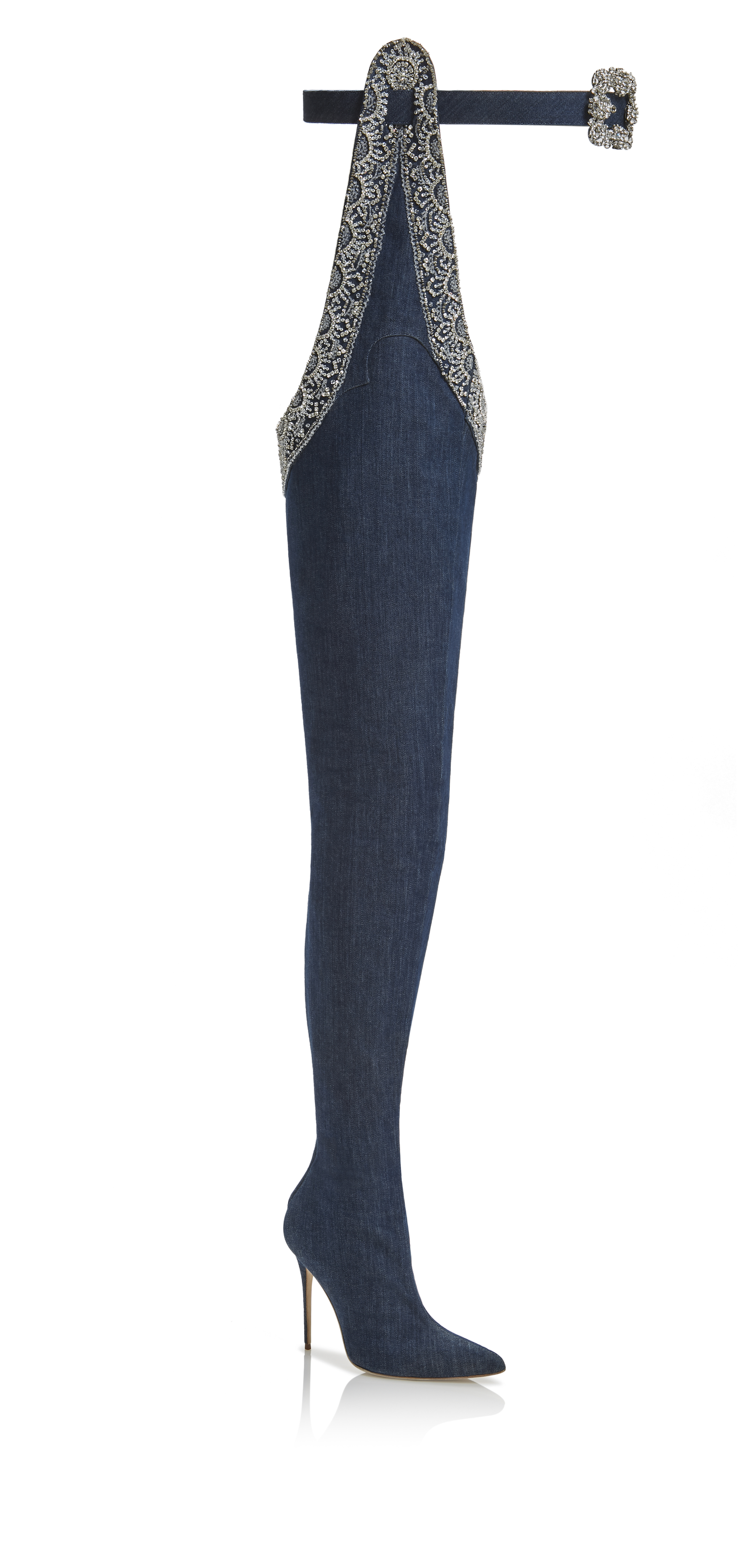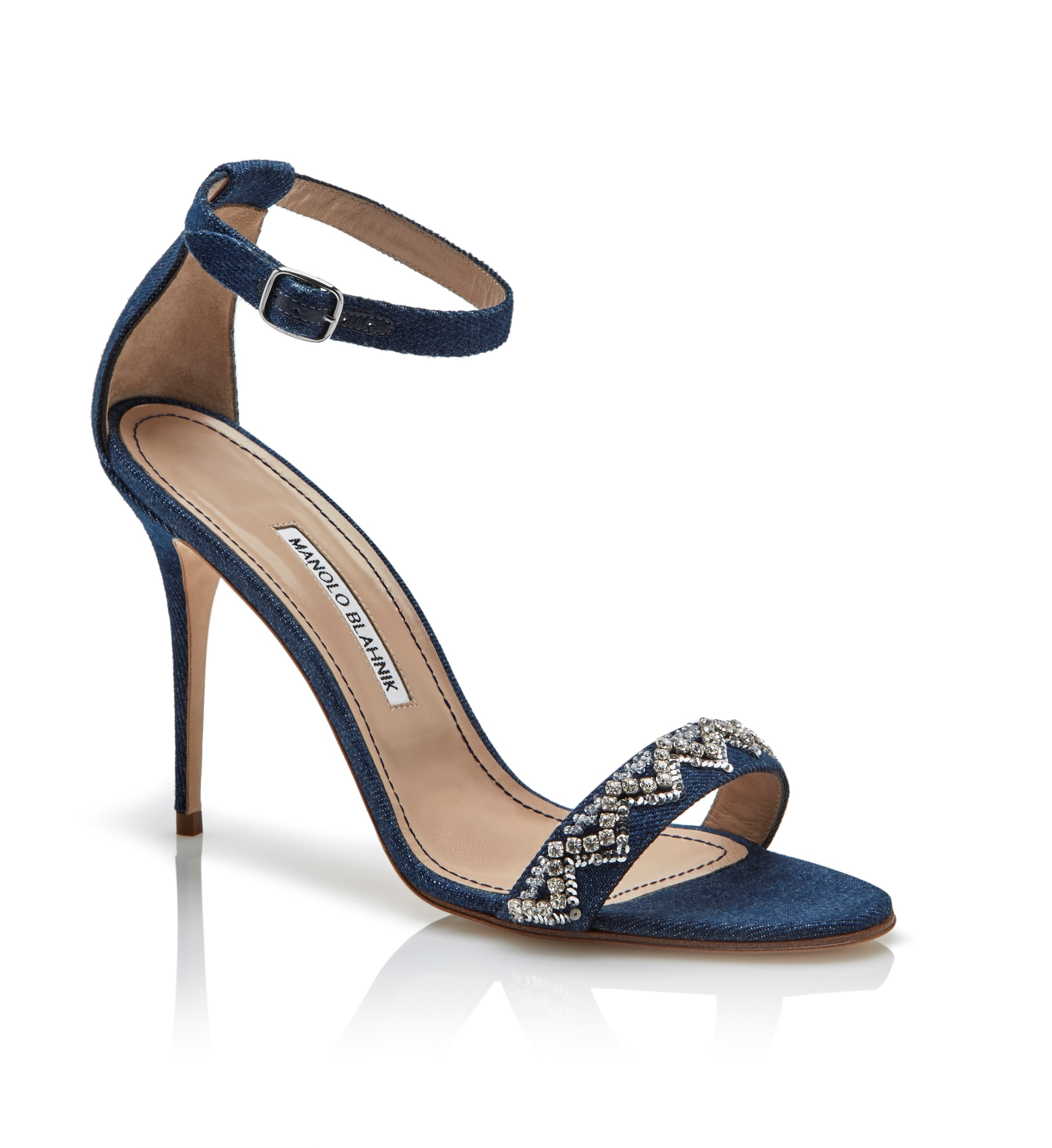 Don't forget to check out: Hilary Duff without any makeup and how to make leggings look cool AF
[Photos: Manolo Blahnik]