Worried your dark spots are the only thing people will be looking at this holiday season? First, we can assure you that won't be the case. But if you are truly concerned about hyperpigmentation on your skin, why not do something about it?
If you're thinking we're suggesting you make an appointment for a chemical peel, you're wrong! Effectively treating and lightening dark spots is way easier (and more affordable!) thanks to hers. Their Melasma treatment is formulated with hydroquinone and kojic acid to reduce hyperpigmention marks by decreasing the amount of melanin in your skin. Whether you're trying to correct sun spots, post-pregnancy mask or discoloration in general, this affordable cream really works. Just use as directed and you'll notice a more even skin tone, no uncomfortable (expensive!) in-office procedure required!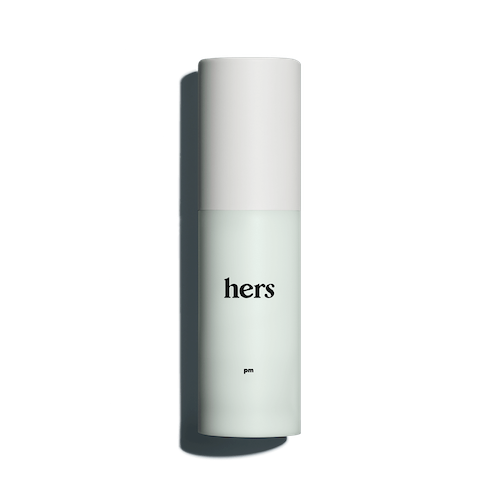 Want to get your hands on the Melasma treatment ASAP? We don't blame you; those holiday parties will be here before you know it! To get your first bottle of dark spot corrector, just head over to forhers.com and add it to your cart. During checkout, you'll be asked to fill out a quick and easy medical questionnaire so that a doctor can review and approve your prescription. If everything checks out, your first Melasma treatment will be delivered right to your door and those dark spots will be on their way out in no time.
P.S. Click here to get your first month's supply for just $10!
The editors at SheFinds wrote this post on behalf of hers and received compensation as part of our agreement.